Fendi has pulled the shutter over its 22 Avenue Montaigne, Paris, and has moved into its new Maison at No. 51. The new store spans over 600sq.m and has a distinctly feminine touch to it. The store has followed a luxurious setting, which has been pronounced from the entrance itself. Golden bronze lighting is welcoming the entrance, promising an elegant environment within. The insides of the store have used an elegant mixture of materials that include the rough and refined, matte and shiny surfaces achieved with bronze, stone, velvet, and leather supplies.



Among other pleasant designing features, the new Paris store is highlighted with an installation surrounding its iconic bag – Baguette on the ground floor, where Fendi uses a unique technique to showcase different styles of bags. The brand succumbs to the use of 30,000 bronze needles pierced on the walls, which further enunciates the product displayed on it with halo lighting.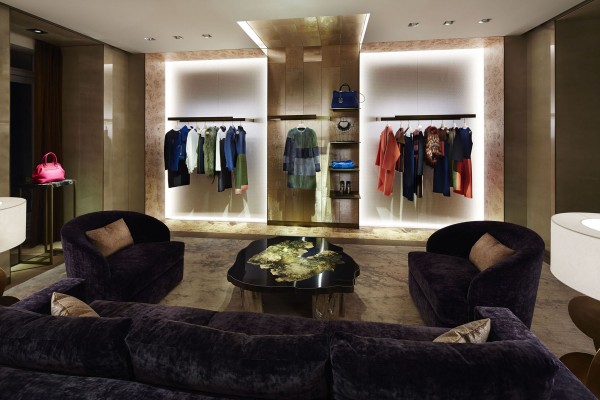 Also on the ground floor is the made-to-order section set in luxurious woodwork wall of Maria Pergay made of steel and exotic wood species.

Fendi's new Parisian space offers the most exclusive selection of skins, colors, and finishes.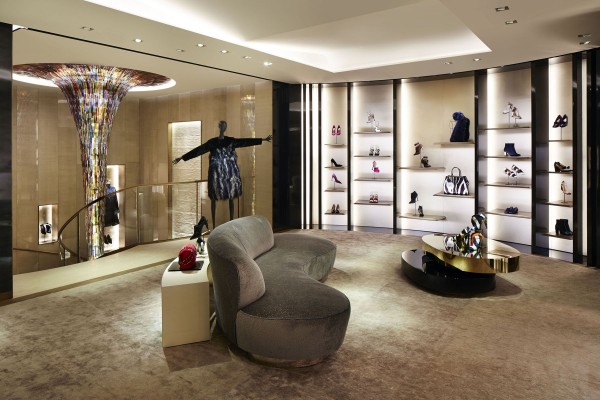 They also have the floor entirely dedicated to fur, where customers can create their own exclusive fur pieces.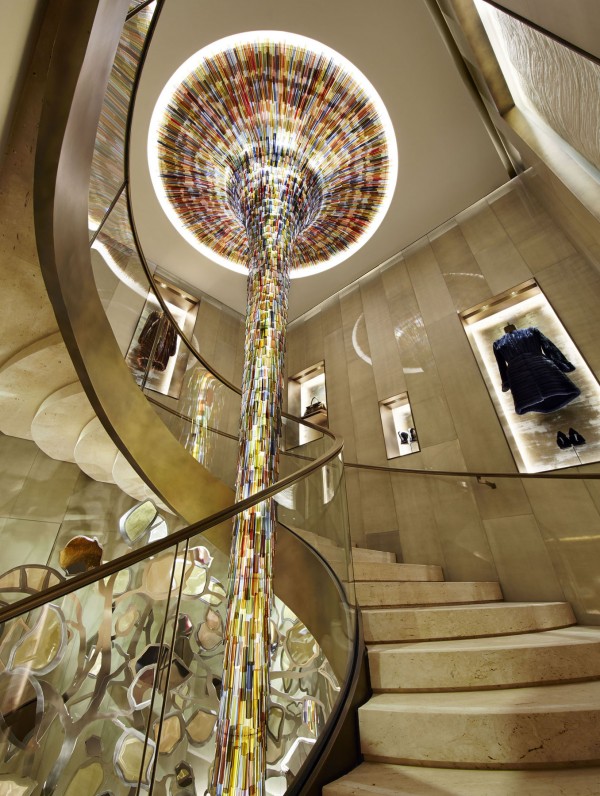 [Via – Fendi]