Mercedes Benz and probably the world's most renowned and recognized modifiers of these cars, AMG, have together stunned the world several times before with machines that not only function as cars, but also double up as artistic pieces of eye-candy, performance and technology. Recently, we just had a peek at some of Mercedes Benz-AMG's upcoming beasts, one of which is the jaw-dropping 2014 SLS AMG GT Black Series coupe. As expected, this car's limited edition, and only a lucky few will have the opportunity of buying it. Apart from being extremely rare, the car has shed a few pounds compared to its predecessors, allowing it to zip ahead quicker.



A beautiful blend of automobile technology and art, the 2014 SLS AMG GT Black Series coupe is inspired by the SLS AMG GT3 sports car and packs a roaring 6.2-liter naturally aspirated V8 engine.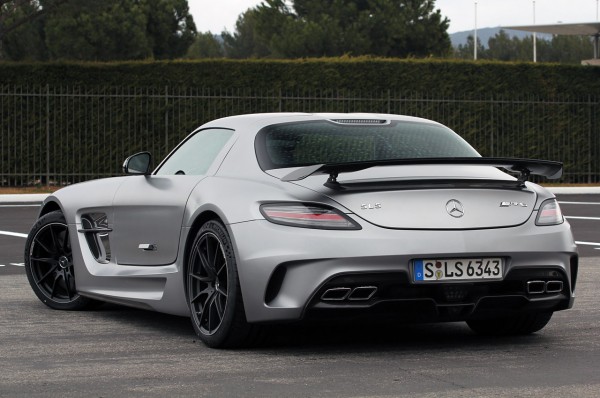 Producing 468 lb-ft at 5,500 rpm, the car also includes black accents on its rear lights, air intakes and extractors, carbon fiber lips, and skirting. With a top speed of 196 mph, this AMG comes with a price tag of $275,000 and upwards.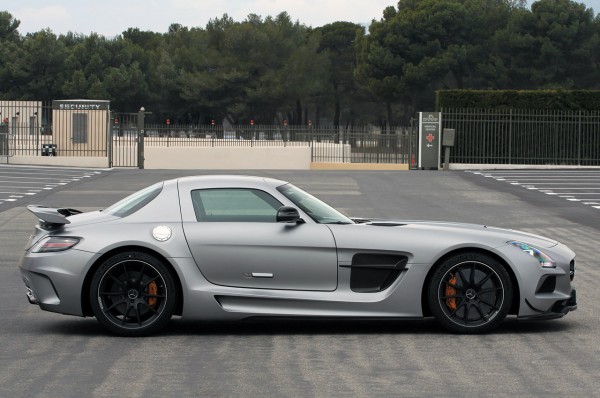 [Via – Autoblog]