AirBnB has a charming appeal, and it has to do with the amazing locales it offers. This latest one we are going to talk about is no less appealing and quite enchanting in many ways. Those aware about the latest Amazon Prime offering for Australia, Nine Perfect Strangers, would not have missed out the sprawling, serene and calming resort in the series, (wo)-manned by a not-so-subtly botox-ed Nicole Kidman. The Tranquilium House, as it is called in the series, is supposed to be a luxury wellness resort in Cabrillo, California.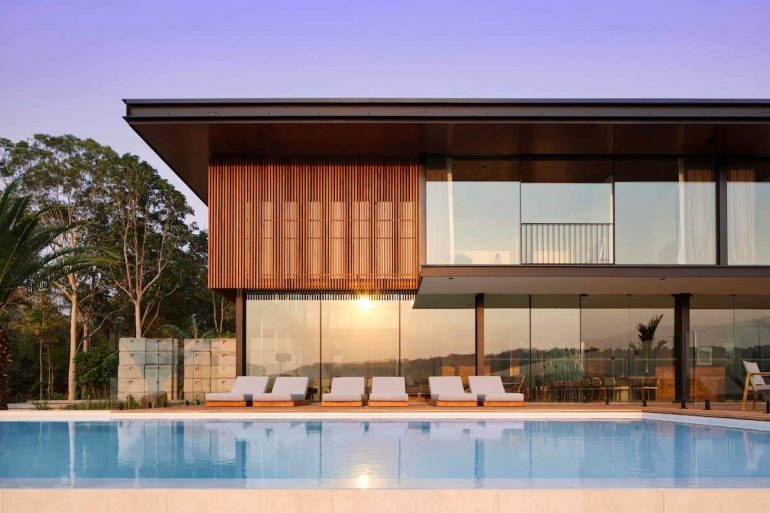 However, it is not. In reality, the retreat is called Soma Meditation Retreat and is a 10-bedroom estate located in Byron Bay, New South Wales in Australia, which is now up on AirBnB Luxe at $8,580 per night. Set in 22 acres of rainforest, the retreat has an outdoor freshwater infinity pool, a ceremonial fire pit, and a geodesic yoga dome within a bamboo forest. The resort was built in 2019 by tech entrepreneur Peter Ostick in partnership with wellness and medication practitioner Garry Gorrow and was designed by Balinese architect Rieky Sunur.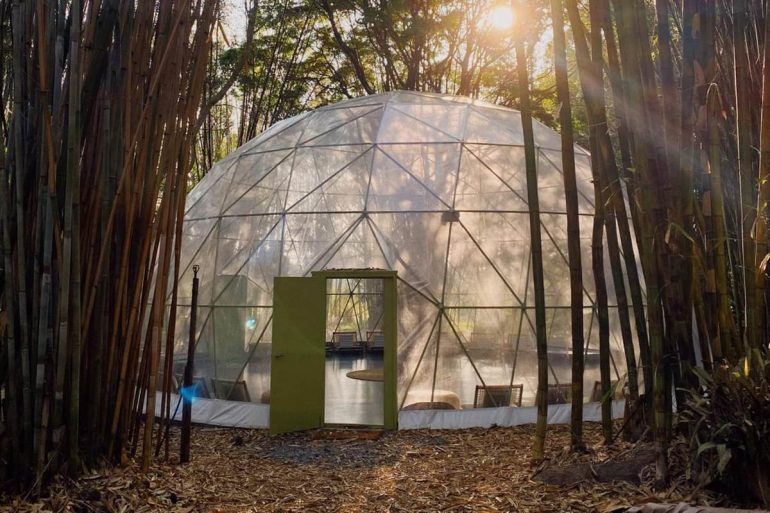 The resort matched the expectations of the makers of the series after having to find a replacement to their initial plans of shooting in and around Los Angeles. Due to COVID 19 restrictions, their search expanded to Australia. They found two properties used in the series for the fictional Tranquilium House – Soma, and Lune de Sang, a sustainable timber plantation. According to director Jonathan Levine, production designer Colin Gibson set decorator Glen W Johnson, and their full team, the resort was perfect for the series based on a bestselling novel by the same name written by author Liane Moriarty. Levine explained it as "a big character," adding, "it was perfect with its amazing woods, jungles, and beaches, and captured the feeling we were looking for."

The property is now accepting bookings. Once Australia decides to lift the lockdown sometime, whenever that may be, this looks like something of an experience!
[Book on AirBnB Via: Boss Hunting]