MS Dhoni's cricketing skills are applauded and revered on an international platform; so it's not really a surprise that Italian luxury sports watchmaker Panerai has signed on the ace cricketer as their Indian brand ambassador.

The collaboration is perhaps a perfect fit given Panerai's craftsmanship in watches and Dhoni's highly regarded sportsmanship. His persona is in sync with the brand's vision in terms of superiority, eminence, and authenticity.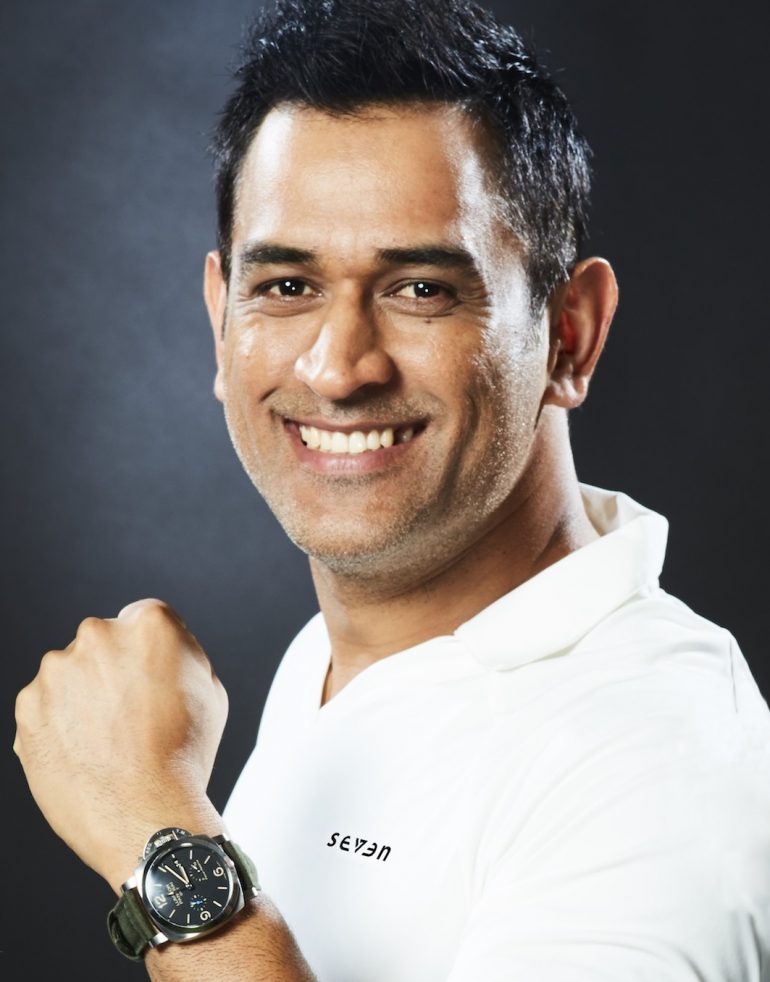 "MS Dhoni is a celebrated sportsman, a sophisticated gentleman with a distinctive persona that impeccably resonates the masculine identity of Panerai watches. His sports career is a testimony of class, composure, talent, and commitment that he infuses in everything he does, making him an epitome of ardor and legitimacy. We are honored to associate with him to represent our brand in India and be a true testament of our characteristics", said Jean-Marc Pontroué, Panerai CEO.
Of course, signing on MS Dhoni can be seen as a strategic step for Panerai as it expands its outreach in the rapidly growing luxury market in India.
"Panerai is a timeless brand, with its roots in the world of the sea and under-sea naval missions, All Panerai watches revolve around the brand's core ethos – combining Italian design and Swiss watchmaking perfection. I closely relate with the authenticity, passion, and boldness that the brand embodies; these are some strong attributes that I have been applying to my career and life beyond cricket, stirring true emotions towards Panerai, and underlining my natural connection with the brand", MS Dhoni commented.