Are you a Lamborghini fan whose passion is to collect every model of this exquisite beauty on wheels? Then you seriously can't miss this latest Lamborghini model. Toy Company Maisto has collaborated with Swarovski to make the luxurious little Lamborghini Murcielago LP 640 toy model. So what is so great about a Lamborghini toy car? Well, this one is studded with 7,668 crystals! A Lamborghini fan will surely love to adorn his mantelpiece with this exquisite model. And just like many real Lamborghini LP 640 models, this toy car too will be limited in number. Apparently, only 550 such toy cars will be available for sale in Europe.

Definitely exquisite and exclusive, this miniature mantelpiece model is a class apart. The unique model was displayed yesterday at Hamleys toy store and is already being touted to be one of the finest gifts available for Christmas this year. If you can't afford the real Lamborghini Murcielago LP 640, this toy model is definitely the next best thing.
But before you run to the store to make this toy yours, let me warn you about the price. To park this crystal studded toy car in your mantelpiece you will have to shell out a whopping £1,500 ($2,500)!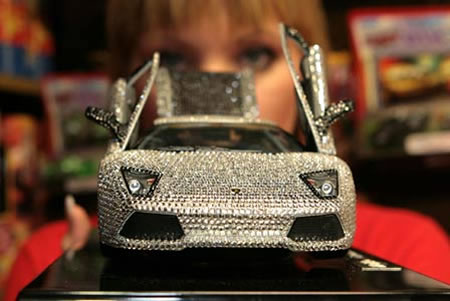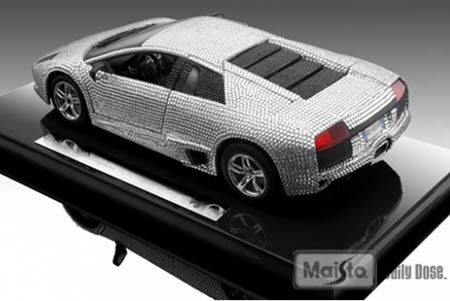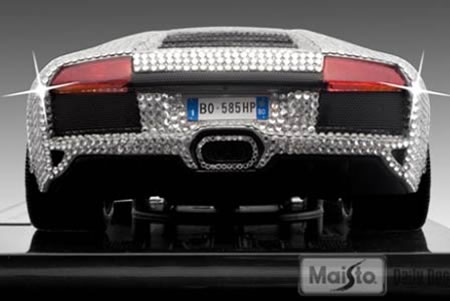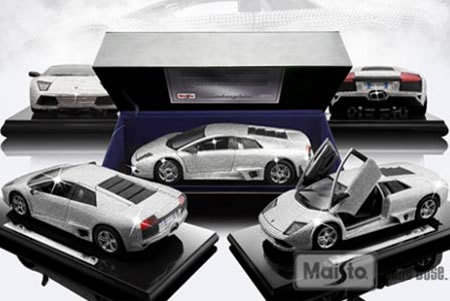 [Autotrader]