Amazon co-founder Jeff Bezos is a man of considerable wealth, possessing $165.3 billion, to be precise. Unlike a king residing in a single lavish palace, this centibillionaire owns multiple luxury mansions in spectacular locations. He astonished many by transforming his online bookstore into a company with a market capitalization of $1.5 trillion. Similarly, he is expanding his real estate portfolio from Beverly Hills to Hawaii and, most recently, to Miami. Jeff Bezos has lived in Seattle longer than he has anywhere else, which is also where he started Amazon out of his garage in 1994. The buff billionaire announced his move to Miami on Instagram, seeking proximity to his parents and fiancée Lauren Sánchez. "As exciting as the move is, it's an emotional decision for me," he wrote. "Seattle, you will always have a piece of my heart." Let's take a closer look at the property empire of Bezos, who works out like a beast and can make churros better than most seasoned chefs-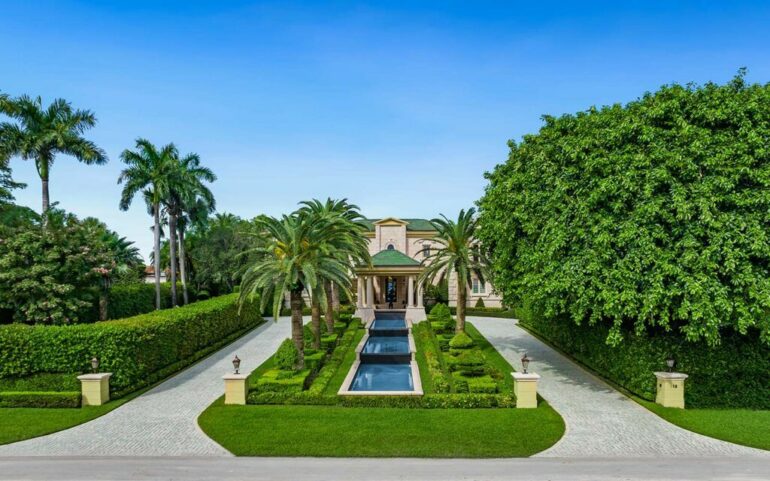 Miami: Indian Creek Island- $147 million
To summarize, Miami's Indian Creek Island is an exclusive parcel, boasting its own separate municipality, mayor, and local government. The tech tycoon owns a waterfront estate in Indian Creek Village, purchased for $79 million, adjacent to a second property he acquired this summer for $68 million. At the heart of the 2-acre estate sits a 19,000-square-foot, seven-bedroom mansion.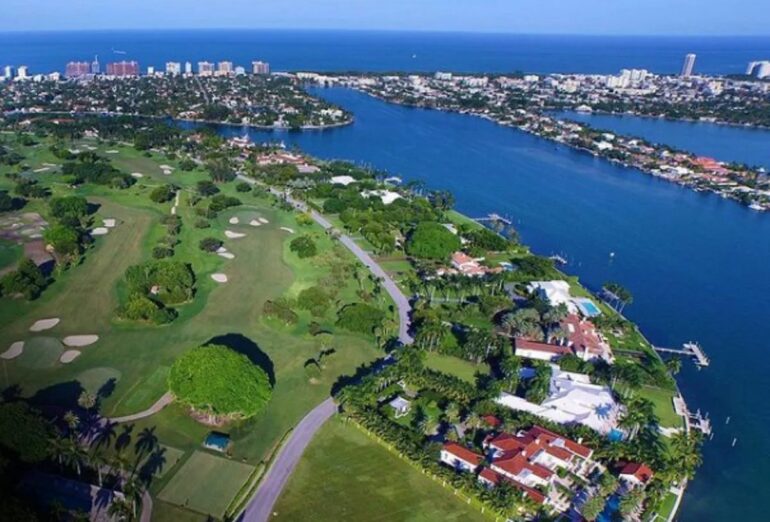 The latest resident of South Florida's 'Billionaire Bunker' is neighbors with Ivanka Trump, Tom Brady, and about 38 other residents. "It appeals to people who want complete privacy because even the road leading to the island is completely private," said Lourdes Alatreste, a real estate agent in Miami who specializes in luxury properties.

New York: Madison Square Park – $119 million
The world's third-richest man owns a triplex penthouse, along with two units directly below it, in the pre-war building at 212 Fifth Avenue. He invested an impressive $119 million in the Flatiron District. The mansion, overlooking Madison Square Park and the World Trade Center, is equipped with smart home technology, Gaggenau appliances, kitchens with custom millwork, hand-dyed sycamore cabinetry, and floors of marble and solid oak. The combined space at 212 Fifth Avenue spreads 17,000 square feet. Featuring 12 bedrooms, multiple terraces, coffered ceilings, gallery walls, marble floors, and oversized windows, it is a residence fit for a centibillionaire.

Hawaii: Maui – $78 million
Among the several homes owned by the billionaire, famous for his massive Koru megayacht, shines a lush green gem: the $78 million Hawaiian estate, sprawling over 14 acres. This beachfront property in La Perouse Bay features a 4,500 sq ft mega mansion with an outdoor kitchen and spectacular sea views. To maintain the privacy of affluent homeowners, the estate includes a 1,700 sq ft guest house, several smaller buildings, and a perfectly circular 700 sq ft swimming pool. Images reveal a haven surrounded by lush lawns and palm trees. While the Hawaiian home is a blissful retreat for Bezos, it raises concerns among locals about billionaires like Bezos and Zuckerberg driving up property prices.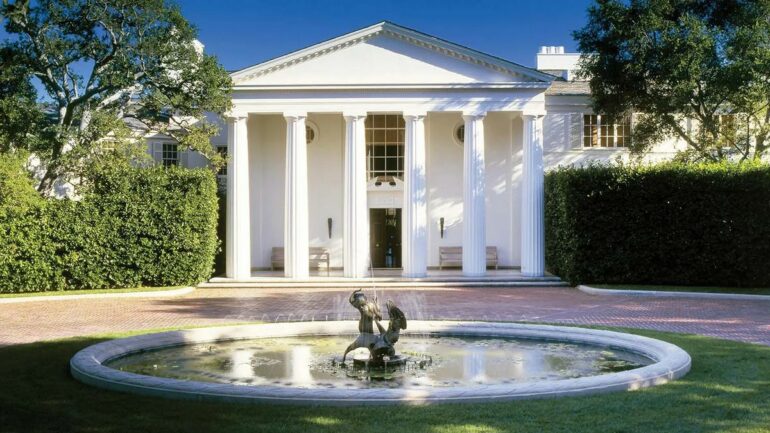 Beverly Hills: Harry Warner Estate –
Billionaire businessman Jeff Bezos acquired the Warner Estate from David Geffen for $165 million and additionally purchased the neighboring $10 million home, aiming to create a residence to rival Bill Gates' Xanadu 2.0. Constructed in 1937 by Jack Warner of Warner Bros., the Warner Estate spans 8 acres and features a 13,600-square-foot mansion, two guest houses, a pool, and a tennis court. The Georgian-style mansion boasts eight bedrooms and nine bathrooms, including a floor reportedly once owned by Napoleon, as noted by The Wall Street Journal. The adjoining $10 million property encompasses three bedrooms, five bathrooms, six fireplaces, and both rose and vegetable gardens, according to SCMP. Shawn Elliott, a broker with Nest Seekers International which listed the property, commented, 'When you are shopping for a home without a budget, you want to see everything on the market. Jeff kept looking until he finally found a home he connected with.'"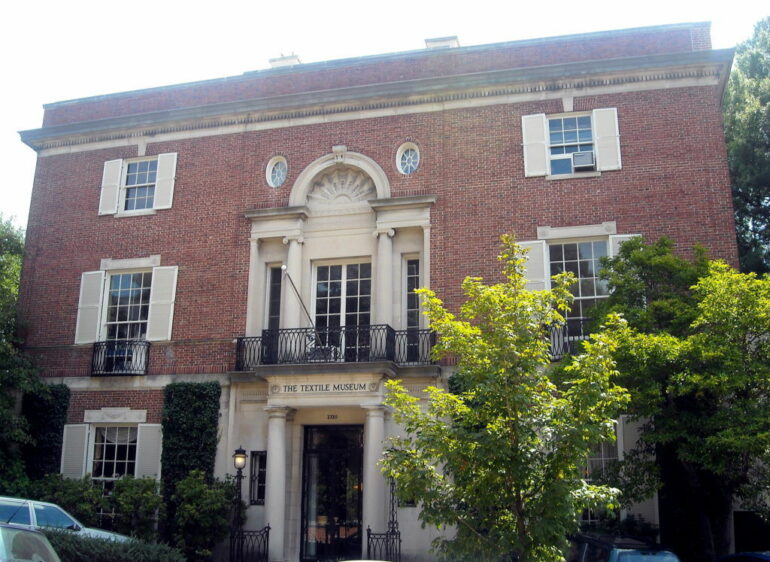 Washington DC: Textile Museum – $23 million
In 2017, Jeff Bezos, the owner of The Washington Post, purchased the largest home in Washington for $23 million. This 27,000-square-foot property, a former Textile Museum encompassing two historic mansions in the affluent Kalorama area, was the capital's most sizable residence. Despite its size and prestige, Bezos had no plans to relocate there with his then-wife Mackenzie Scott and their children from Seattle. Built in 1912 by the acclaimed architect John Russel Pope, who also designed the Jefferson Memorial, this historic building features 10 bedrooms and 14 bathrooms. It has served as Bezos's East Coast base and a venue for entertaining his VIP guests. Bezos spent $12 million renovating the place and during that time, according to the Wusa9, the cars parked outside raked in a total of $17,000 in parking fines.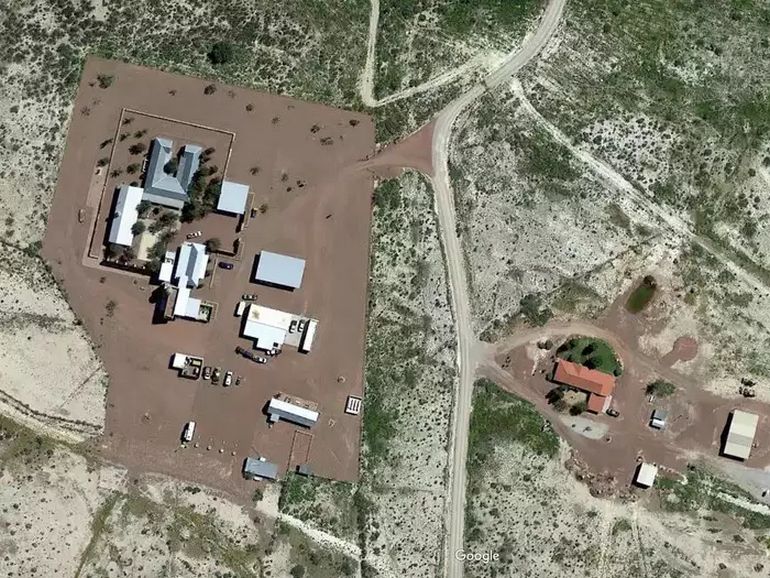 Texas: Corn Ranch –
Blue Origin founder Jeff Bezos's space base, known as Van Horn, is a 3.2-kilometer strip featuring arid scrublands, mountain ranges, and views of Guadalupe Peak, the highest mountain in the region. This expansive area of West Texas, with a sparse population of only 2,000, was purchased by the 59-year-old in 2005.

According to Bloomberg, Blue Origin has established its own town here, including a 48-unit apartment building on the main street and 12 single-family houses. The residents, primarily wealthy and highly educated employees of Blue Origin, live in Van Horn with their families, governed by a local school board and town council. Overall, Bezos owns 66,000 hectares of land in this region, primarily for rocket launches. Fortune reports that the rocket tests in Texas emit so much methane it's visible from space.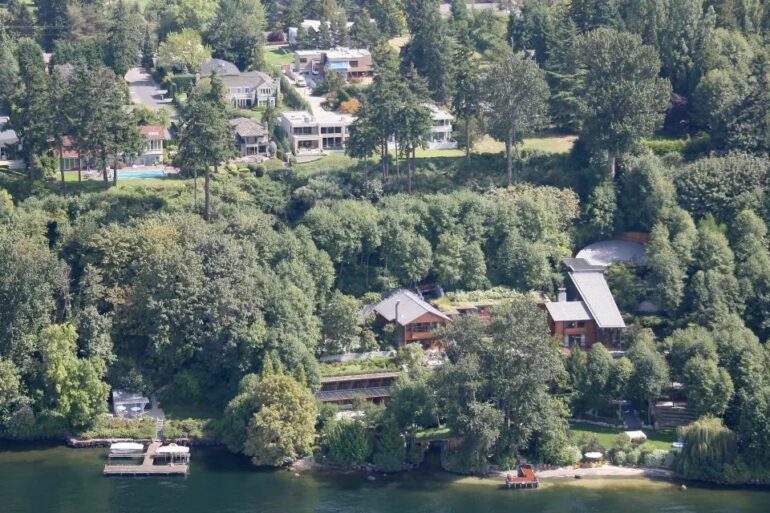 Medina, Washington: Evergreen Point – $60 million
This 25,000-square-foot Tudor-style mansion, owned by the third-richest man in the world, features six bedrooms and nine bathrooms. Purchased for $10 million in 1998 following his early success, Bezos expanded his estate in 2005 by acquiring an adjacent 8,300 sq ft mansion for an additional $50 million. He transformed the Medina mansion into a billionaire-worthy home with $28 million in renovations. It has been his primary residence for the past several decades."

It's noteworthy that Jeff Bezos has accumulated an immense real estate portfolio valued at over $500 million. However his most remarkable resident is undoubtedly his sailing yacht, Koru, also valued at $500 million. This yacht stands out as a unique, floating home, paralleling the worth of his collection of homes on land.