We informed you that BMW would be unveiling a Zagato concept, but over the weekend, what came out was pure street supremacy with the Roadster model of the Zagato. The collaboration between German supreme automobile manufacturer BMW and the Italian coach maker Zagato shows what is possible when two successful companies pool their sources. The car was designed in a short span of 6 weeks just for the Pebble Beach Auto Show and only the car exhibits the pure fascination of dynamic thrills and driving pleasure.

The BMW Zagato Roadster looks aggressive with the low-set kidney grille, complete with intricate z-design grating, as well as focused twin circular headlights and a three-dimensional front apron. Animal instincts of the car are clearly visible as the nose dips down and surges ahead, like a predator crouching before it pounces. And sure it pounces. From the side, the car looks out of this world! It's silhouette displays poised and alert presence. The delectable rear with its shallow black band and darkened diffuser, replete with a pair of exhaust tailpipes complete the front to rear awesomeness of the car.


The interiors have been carried forward from Coupe and still give it the aggressive ambiance. What are noteworthy are the roll bars on the 'Zag'. The designers have taken inspiration from an aircraft wing while designing these bars and give it a signature look and with the brown color, the roll bars have an even more blatant profile. The paint job on the car is something worth knowing. With grey finish, the paint seems to wrap the car in what you can call a cloak of liquid metal. The paint job plays tricks with your mind. Depending on how light falls on the car, the color spectrum bounces between dark grey to a light silver.


Although nothing is sure about the car's technicality, we can rest assured that underneath the hood is at least a 3.0-liter with another 300 BHP. BMW nor Zagato have unveiled any details about the availability of the car on the road, but by looking at the Zag, it would be a shame if the car isn't made available on the streets.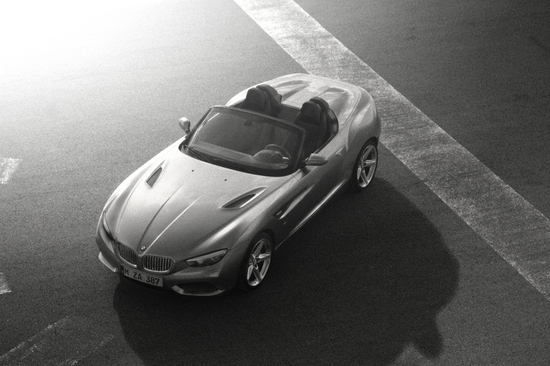 [BMW-Group]