Ahead of the 2014 Beijing Motor Show, there was a huge buzz that BMW might show their new flagship model dubbed the 9-Series which not only will be positioned above the 7-Series but also come with features that are unheard of. At the motoring event, BMW however unveiled a concept car which might or might not be the future 9-Series, but what we know is that the car named the 'Vision Future Luxury Concept Car' showcases the Bavarian automaker's idea of next-generation luxury saloons. BMW introduced the concept as a 'long-term outlook on the perception of modern luxury' which gives us a sneak-peek into upcoming BMW models. Judging by just the looks of the concept vehicle, it appears to be a futuristic version of the current 7-Series, but the description given by BMW is just jaw-dropping. A lot of its features and technology proposed for the car are simply unparalleled and took me a little time to comprehend.



The BMW Vision Future Luxury Concept has a long wheelbase with comparatively short overhangs, and though the futuristic design looks extremely appealing, the styling isn't over-the-top. On the front end, the grilles are its central feature but the beautifully crafted sleek laser-headlights give it a distinct character. The concept has a Coupe-like side profile and according to BMW, the sleek design gives makes it extremely efficient. Moving to the rear end, the concept has a sloping boot-lid and has OLED taillight which have been used for the first time by BMW. The BMW Vision Future Luxury Concept features a Liquid Platinum Bronze paintjob and according to the automaker, it has been developed using lightweight principles originally developed for its eco-friendly i range of vehicles.

For developing the interiors, BMW said it applied a design principle named 'subtractive modeling,' which involves fusing together thin layers of carbon fabric, aluminum and wood and leather to make lightweight trims. And instead of a central information display for the driver and front passenger, the concept has separate displays for driver and passenger. A lot of information is yet to be revealed by BMW which we think we'll get to know in the coming months. BMW is not the only automaker which has recently showcased cutting-edge technology their cars will have in the future. In fact, Range Rover unveiled the Discovery Vision Concept at the New York Auto Show a few days back and the concept vehicle gives us a taste of things about to come in the future.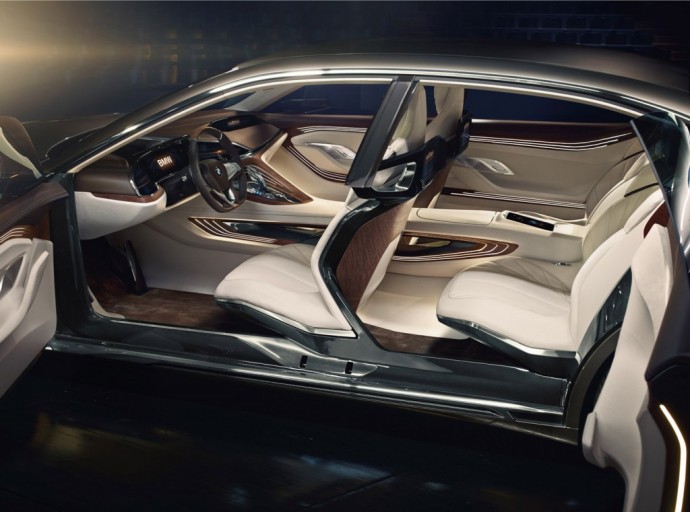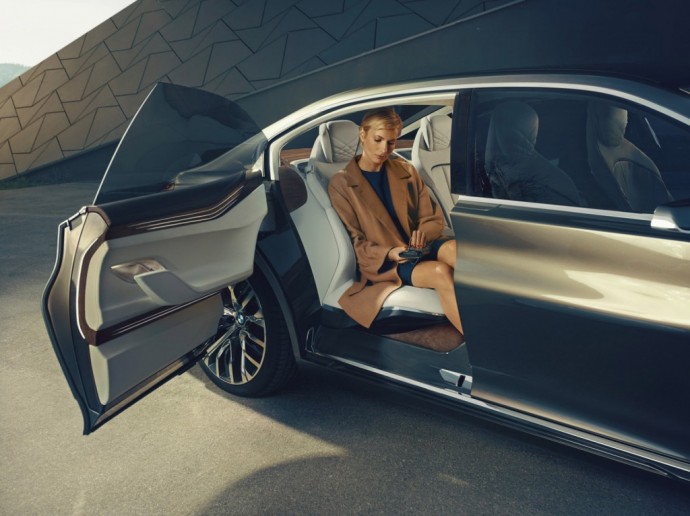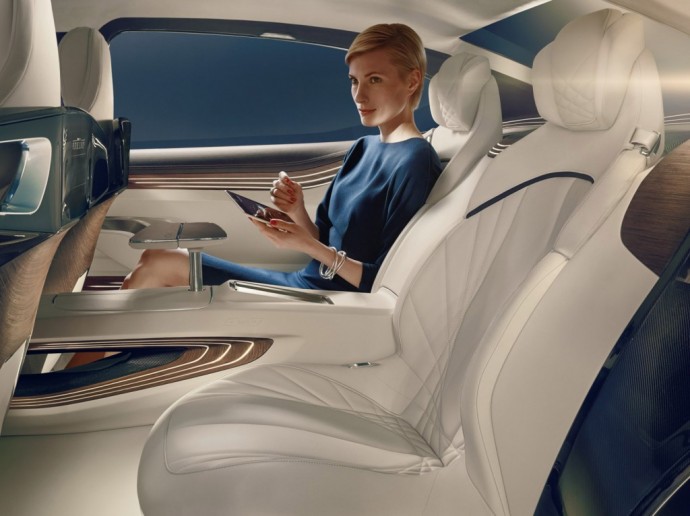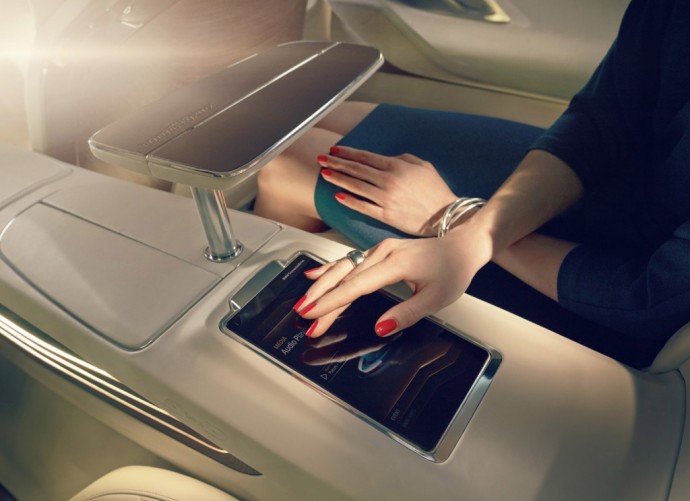 [Via – GT Spirit]