A collection of 11 exotic supercars belonging to playboy son of Teodoro Obiang Nguema Mbasogo, Equatorial Guinea's dictator of 30 years, was auctioned in Paris for €3.1 million ($4.04 million). They were seized by the French authorities back in 2011 on grounds of alleged theft of public funds in Equatorial Guinea. The supercars seized by the French police include some of the rarest machines on earth. Among them were two Bugatti Veyrons, a Maserati MC12, a Porsche Carrera GT, a Ferrari Enzo and a Ferrari 599 GTO.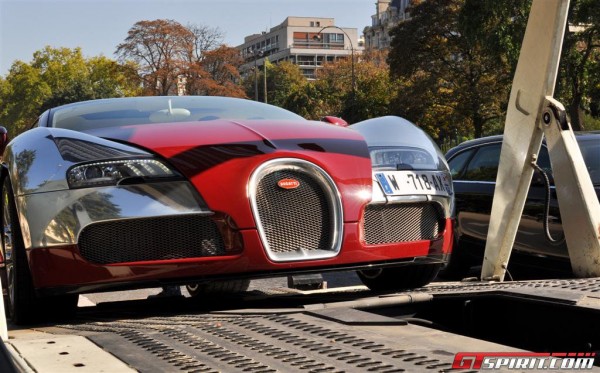 French auction house Drouot sold the collection after a landmark judgement was passed by a French court. The cars were impounded by investigators during the raid of Teodorin Obiang's €80 million, 101-room mansion at 42 Avenue Foch. Most of the supercars had no or little mileage on them.

Equatorial Guinea is riddled with the problem of widespread poverty despite of its rich oil reserves. The dictator is known for his hedonistic lifestyle, he bought a luxury yatch for a staggering sum of $380 million on 2011 and owns a $35 million-dollar mansion in Malibu, California. This action by the French authorities has brought huge cheer to the deprived people of the country and has given them hope of a corruption-free Africa.