Superyachts are the ultimate status symbol. Proof lies in the rags-to-riches tales of billionaires that have culminated in multi-million pleasure crafts. Russian tycoon Roman Abramovich, sports businessman Shahid Khan, tech billionaire Larry Ellison, and WhatsApp founder Jan Koum all started out dirt poor and ended up with some of the most magnificent megayachts. Moonrise superyacht is a 328-foot representation of Koum's success. It is also the biggest ship built by the Dutch shipyard Feadship. Let's explore the man and his motoryacht, which is the largest by waterline to be made in the Netherlands-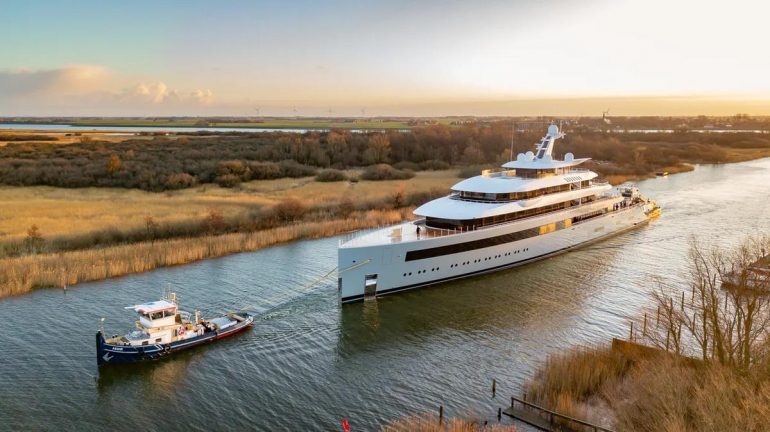 Megayacht Moonrise, a shining example of the rise of WhatsApp founder Jan Koum-
Moonrise yacht flaunts an impressive exterior design penned by Studio De Voogt. What catches the eye first is a superstructure clad in glass. The helipad occupies the foredeck, while a large beach club is located aft. The beach club includes a gym and wellness area. Koum's boat flaunts a massive 50-foot beam with interiors designed perfectly by Rémi Tessier Design.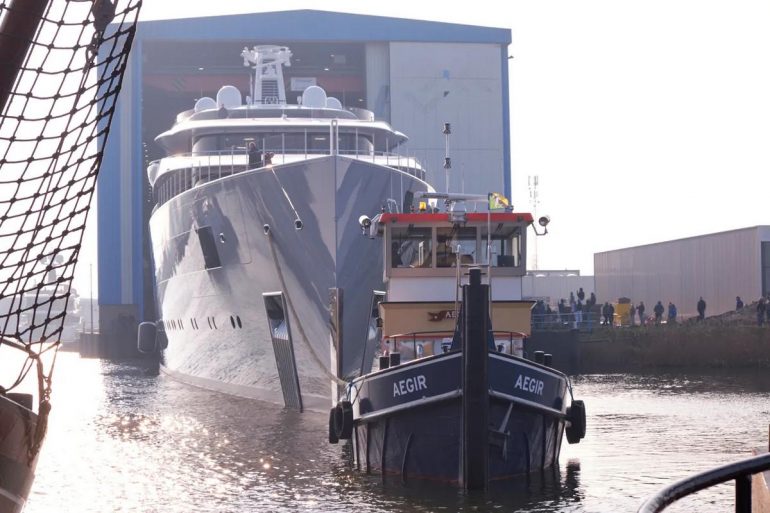 The Moonrise is captivating with high ceilings, flush decks, and eight stately suites that sleep 16 people. A crew of 32 staff maintains the luxe conveniences. The pleasure craft is meticulously designed to ensure minimum noise levels. The quantum stabilizers allow her to easily cut through the seas while a pair of MTU engines lends Moonrise an impressive top speed of 19.5 knots and a cruising speed of 16 knots.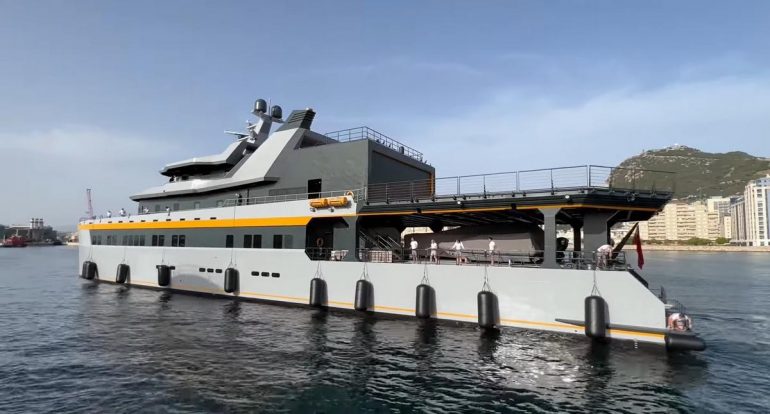 Supporting the $220 million superyacht Moonrise is a $40 million support vessel, Nebula. The ship boasts a hangar that is the largest built on any private space. The commodious space lodges the helicopter without folding the 10.8-meter diameter rotor blades. It holds an arsenal of toys and tenders for Moonrise, like a custom catamaran, a 32-footer Scorpion RIB, a rescue RIB, and four jet skis. The catamaran hull opens up enormous living space and sets Nebula apart. This crew haven is a considerate space with study zones, a social lounge, and relaxation areas.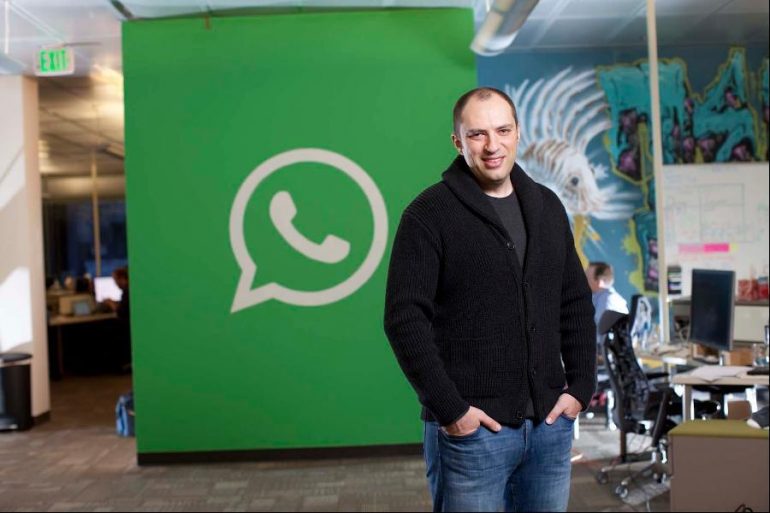 Jan Koum went from working as a cleaner to becoming the billionaire founder of WhatsApp –
Born in 1976 in a humble home outside of Kyiv, Ukraine, the only child of a housewife and a construction manager who immigrated to the United States in 1992. Before he became a tech tycoon worth $10.5 billion, Koum as a teenager, worked as a cleaner at the local grocery store and lived off food stamps and government support. The self-taught computer programmer studied at San Jose State University and took up a part-time job as a security tester at Ernst & Young.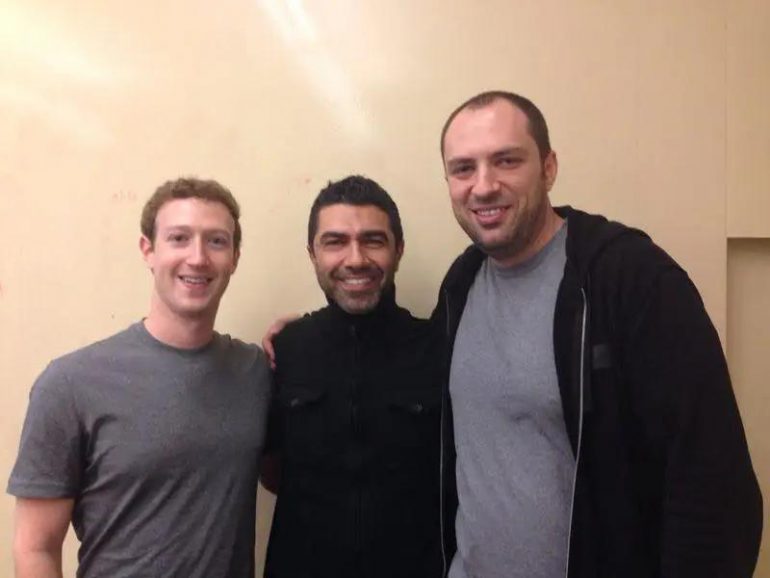 It is where he met WhatsApp co-founder Brian Acton in 1997. Together they left the firm to work at Yahoo! Jan worked at the company for approximately nine years before starting his own with longtime friend and confidante Acton. Koum incorporated WhatsApp Inc. in California on his birthday, Feb. 24, 2009, and took it from a prototype that displayed a user's 'status' to becoming a full-fledged messaging app.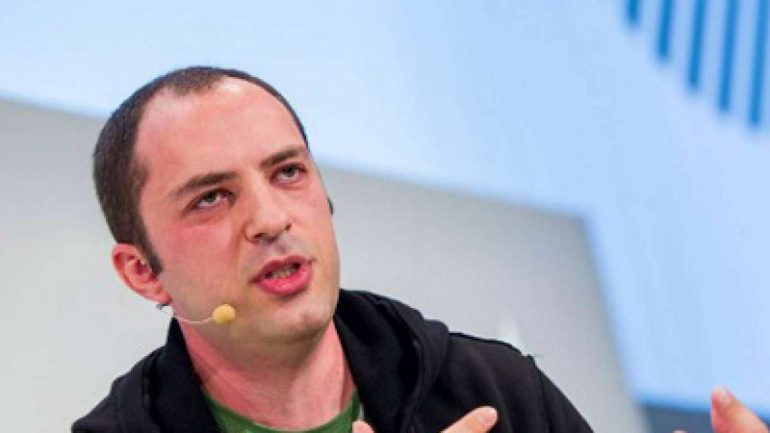 By 2013, they had grown to 200 million users and a staff of 50. In 2014 Mark Zuckerberg acquired WhatsApp from Koum and Acton for $19 billion. Jan loathes being termed an entrepreneur and once tweeted, "Next person to call me an entrepreneur is getting punched in the face by my bodyguard." He specified he is motivated by the desire to build valuable products and not make money!