Moviegoers in Bangkok can rejoice. Because the Thai capital just said sawa dee ka to a whole new kind of movie viewing experience! Called Embassy Diplomat Screens, the luxury theatre inside the newly launched luxury mall, Central Embassy is tempting the city's rich as well as travellers. Because after spending big bucks, if you can't be sure that a film would be worth it, their all-you-can-drink minibar does it!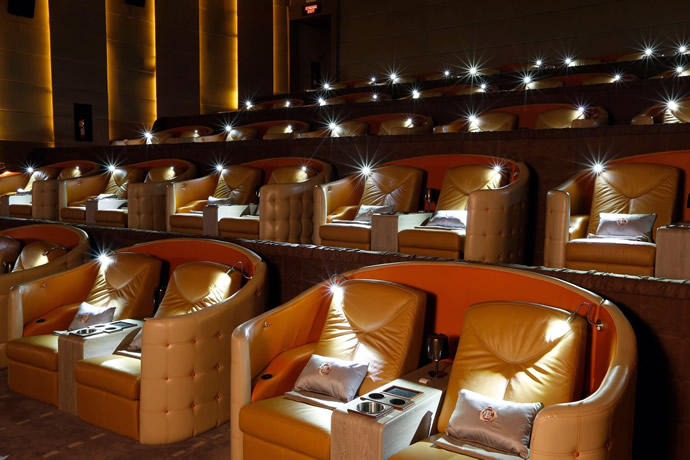 At any other theatre, you might have to think before booking tickets for a Maleficent. But at Central Embassy's cinema that opened last weekend every customer, besides being provided with snacks, receives a welcome set with two drinks, either alcoholic or non-alcoholic, a pillow and blanket. A great pajama party, in a nutshell. And every seat comes with an adjustable light, a call button for 'butler service', a bag hanger and a phone charger outlet. Now about that…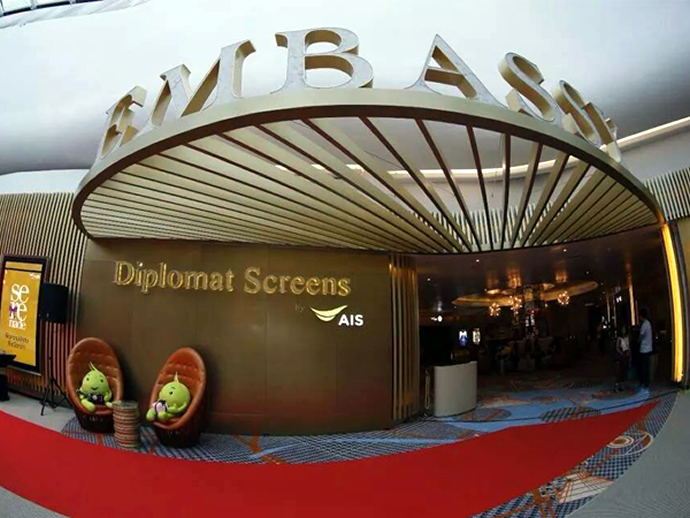 When we say 'seat', we mean you can choose from reclining daybeds to cocoon-style seats and the more modest cozy couches. (This one's clearly going to our movie-theatres-with-beds-for-seats list). And whether or not you liked the film, when you're done, here is what awaits you- a special lounge with a fireplace. Obviously, designers, Rockwell Group Europe took care of every 'luxe' aspect. No wonder then, that of the five theatres, each of which has around 30 seats, one even has a wine cellar. And a ticket costs 900 THB ($28).
[Via – Luxpresso]