Ultra long-haul flights aren't always an inviting proposition, but when I decided to board the Cathay Pacific 777-300 from Hong Kong to LA, I was prepared to be surprised. The twelve and a half hour voyage through the clouds spelt impatience and boredom from the word go. Which is why I opted for comfort that was above my regular economy pickings. The Premium Economy offering seemed interesting and I dived right in.



Cathay Pacific Premium Economy promises to deliver a class and an experience beyond regular Economy. It has better seats, palatable meals, exhaustive entertainment, and of course, the usual warm hospitality. All this without bearing you down, pocket first.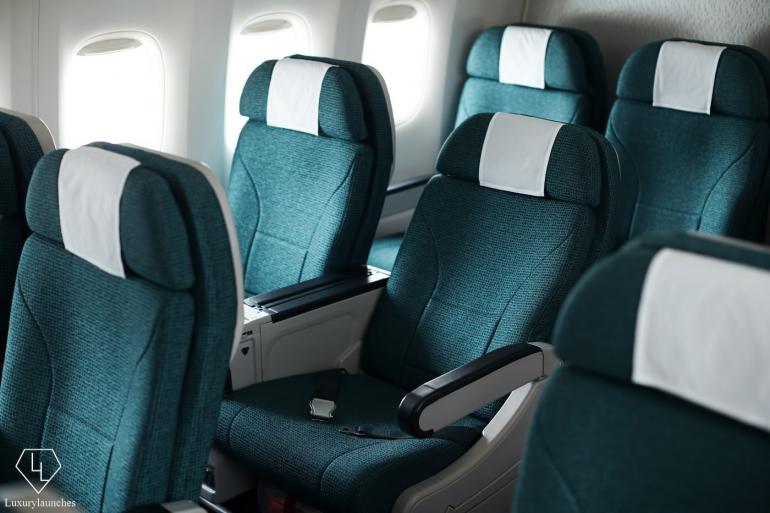 Hospitality: Premium Economy, though a grade below Business and First Class offers its own set of comforts and perks. My journey began with a 'priority call' for my seat, right after the Business and First Class travellers boarded. I was escorted by a warm and friendly hostesses who ensured that I was well-nestled into my seat and my luggage taken care of. They then handed me a bag of amenities, which consisted of noise-cancellation headphones, socks, an eye mask and a tooth brush. Half an hour after boarding, we were served fresh, warm towels to help us relax, followed by a round of champagne in pretty flute glasses.


Seats: The seats were a priority for me, considering the twelve and a half hour long journey. They were quite comfortable, with better leg space than economy. What really impressed me was the reclining. It went way down to ensure a comfortable lying down position. This allowed me to take an otherwise impossible 7-hour nap, which resulted in a fresher and less cranky me at my destination. The arm-rest was wide enough to hold me in and the cosy comforter felt great. On departure, I also noticed that the armrest had a dedicated holder for my champagne, which was later occupied by several rounds of coffee.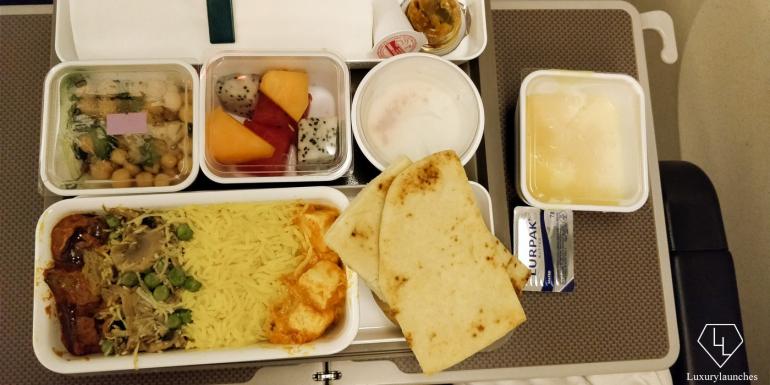 Meal: Just like 'priority call', I was served a scrumptious meal before economy. Meals were served shortly after take-off to allow passengers to retire early. Likewise, the plates were also cleared up quickly, followed by dimming of lights and soothing tunes playing in the background. Meal standards matched that of the Business Class, good enough to make it gastro-tourism worthy and land up on my Instagram feed, later. The cutlery that complimented my meal was meticulously compartmentalized to hold dry food and liquids together, without an unwarranted mix. Here again, the Cathay Pacific hosts ensured that I had a great meal experience and were eager to hear my feedback.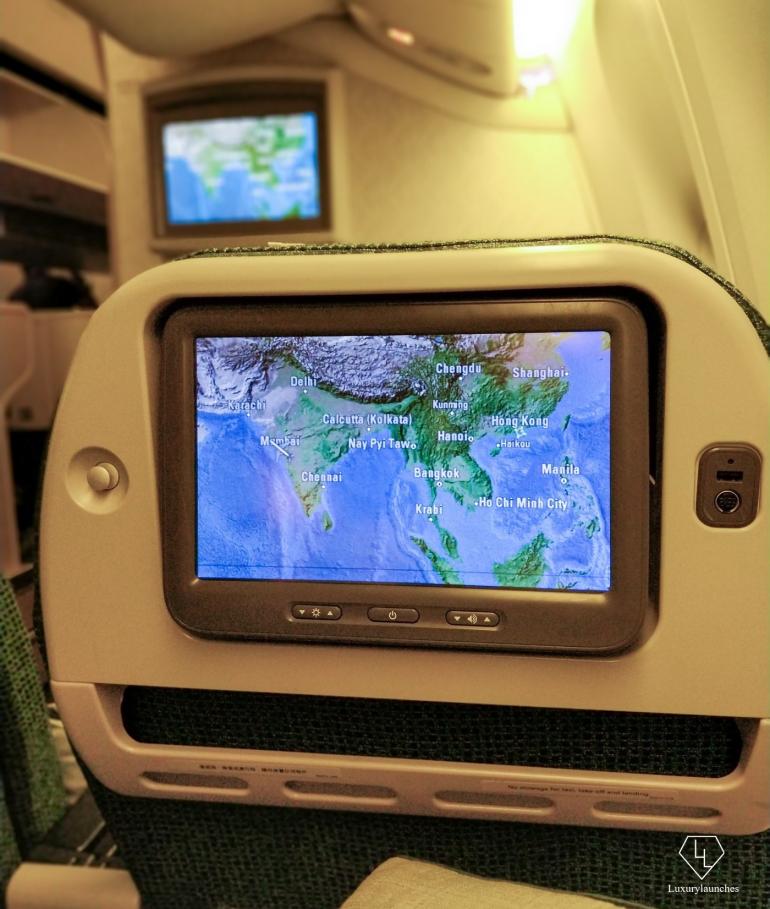 Entertainment: The in-flight entertainment had an exhaustive catalogue of movies and TV series. They had me hooked onto the big screen and kept me fairly entertained there for a fair share of my waking hours on the trip. I was thankful for the inclusion of noise-cancellation headphones in the amenity kit, which are a simply non-negotiable add-ons in a 777-300 flight, which is quite infamous for its whir.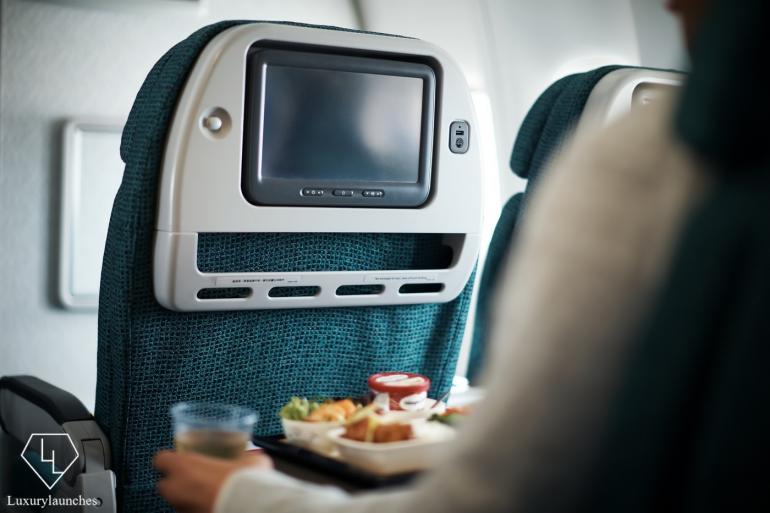 My overall experience was quite delightful. Though, I marginally exceeded my budget, my body was thanking me profusely after landing. (I had put it through several atrocities in previous ultra long-haul encounters.) I can vouch for the seats and leg space, which were primarily responsible for the comfort I enjoyed. The meal was remarkable as were the entertainment options. What always stood out though, and anyone who has flown Cathay Pacific will testify, was the one-of-its-kind hospitality.
Note – Cathay Pacific premium economy return airfare from Hong Kong to LA costs $ 2,260 and a return from Mumbai to LA costs $2350.