Geneva-based watchmaker Frederique Constant has unveiled a new watch at their event in Basel, the Horological Smartwatch. Although it might carry the title of a smartwatch, it is, in essence, a very wonderfully crafted Fitness Tracker. Integrated with Fullpower's MotionX technology, as used in devices like Jawbone, Nike + et al, the Horological has been designed to very accurately track sleep cycles, count steps taken etc.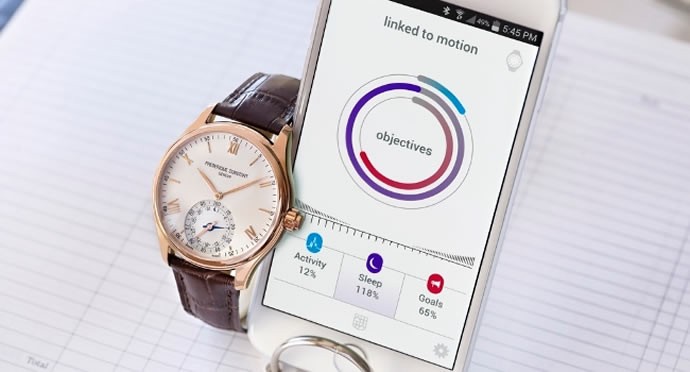 With its corresponding MotionX-365 app (available for iOS and Android), the Horological, using Motion X tech, is quite an accurate timepiece as well as a fitness tracker extraordinaire. Thanks to cloud based data made available, the app uses existing information for a user's specific demographic to take into account variables and provide a highly accurate readout.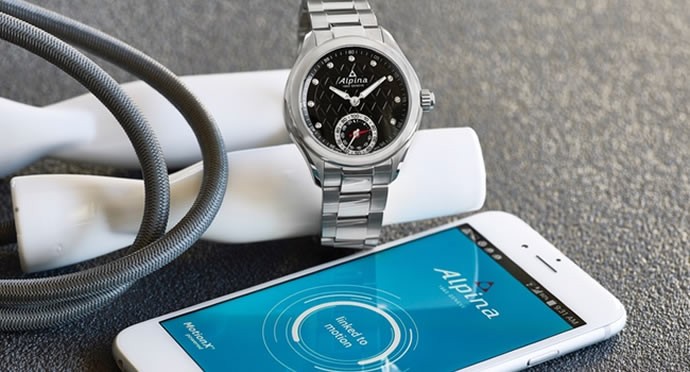 The watch itself is quite a classic looking piece of Swiss manufacturing with it's simple yet chic leather straps in brown or black (a steel bracelet option will also be available) and will come with a stainless steel or rosegold-plated case. The elegant looking analogue watch features a secondary dial at the bottom of the watchface that depicts your daily activity (in percentage corresponding to your goals). It's similar to the Withings Activité Pop concept but far more refined. The dials on the Horological are laser cut with galvanized black or silver backgrounds and applied indexes.
Due to hit over 100 countries worldwide and sold via their own website and other authorized dealers, the Frederique Constant Horological Smartwatch will be made available in June. Pricing has yet to be announced.