F1 Corse Clienti program for affluent Ferrari fans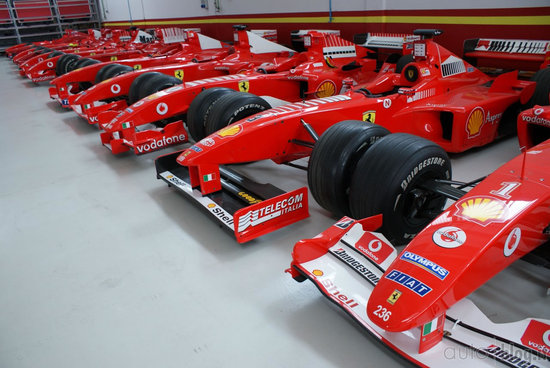 Have you ever wanted to own a Ferrari racing car and then race it around different circuits? Well, look no more. Ferrari is offering patrons a non-competitive owner program, the F1 Clienti where you can pay for a full support crew and transportation to eight driving events throughout the year held around the world. It doesn't come cheap, the claim, but with services such as this that is not an expectation close to the radar. The Reparto Corse Clienti houses these F1 cars as well as everything and anything that deals with the brand's up-keeping.
Some examples of big names and their babies are – Benjamin de Rothchild has two cars – Felipe Massa's 248 F1s from 2006 and Rubens Barrichello's F2003-Gas, Tony Nobles boasts Michael Schumacher's F2001s from 2002 and Giancarlo Casoli has Niki Lauda's 312Ts from the mid-1970s to show off. Owners in the program also often participate in Ferrari's R&D programs.
[
Jalopnik
]