Urban Decay's 'The Mother Lode Shadow Set' is very aptly named. Loaded with 68 luxurious shades, it is clearly the mother lode of all make-up fashion-kind could fix together at one time. And why it may have been fixed in the first place has everything to do with Urban Decay celebrating the re-launch of their bestselling eye shadow with possibly the plushest palette.

With names such as Blackout (blackest black matte) and Gunmetal (dark metallic gray shimmer w/silver micro-glitter) to Snakebite (dark bronze shimmer), S&M (steel gray shimmer), and Sin (champagne shimmer), the massive makeup set is nothing short of an assortment of velvety temptation. It includes all of Urban Decay's decadent shades in full-size, individual pop-out compacts, from super-smooth mattes, pearly satins, and shades loaded with shimmer and glitter to gorgeous duotones that change color.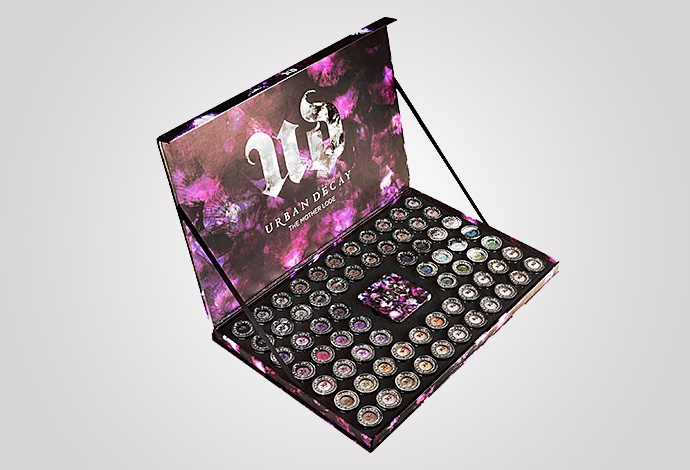 A four-pan Build Your Own Palette is also included to create your own customized collection. Not that the label overlooks any imaginable color. Stocked by Sephora, it is the ultimate collector's set and available online exclusively for $600.
[Available at Sephora]