Marilyn Monroe inspires most artists for everything; her beauty, glamour and ill fate. The latest Marilyn Monroe-inspired artwork created by Claire Milner now sits pretty at R&B star Rihanna's adobe. The portrait is 5-feet by 5-feet motif sporting 65,000 hand set Swarovski crystals on Acrylic. Four-months in making, the art weighs 80kg.

The artist will exhibit her artworks in 2012, which will include dancers, animals, and landscapes in mixed media and Swarovski crystals.
Thanks Claire Milner.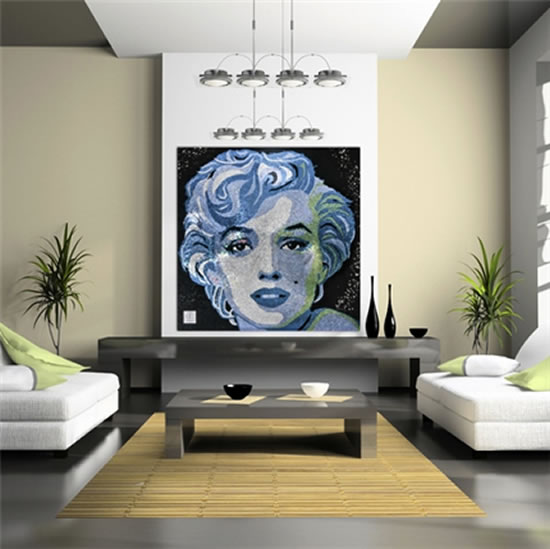 [More info at – Claire Milner]