If your tippling preferences have evolved but you still miss your beer pong days, then this dice game at NYC bar Reserve will bring back memories the Old Fashioned way. No kidding! You roll the dice and determine the ingredients for your Old Fashioned cocktail!

The classic Old Fashioned cocktail is made with rye whisky, sugar cube, bitters and soda. But cocktail menus these days are made with a whole lot else. "People look at specialty cocktail menus nowadays and they are so intimidated," says Reserve's beverage manager Anna Folaros. "They recognize vodka but don't know what the other five ingredients in the drink are. They might love it, but are just too intimidated to order."

Solving this problem and concocting a cool drinking game at the same time, the Reserve bar in the Morgans New York Hotel is offering patrons three different colored dice to roll onto a mini-table. While the white die corresponds with the kind of spirit that'll go in the drink, red one represents the sweetener. The blue die stands for the style of bitters. Now there may be the likes of strawberry-basil-mint in there, as well as a lemongrass-lavender, neither of which is exactly 'regular'.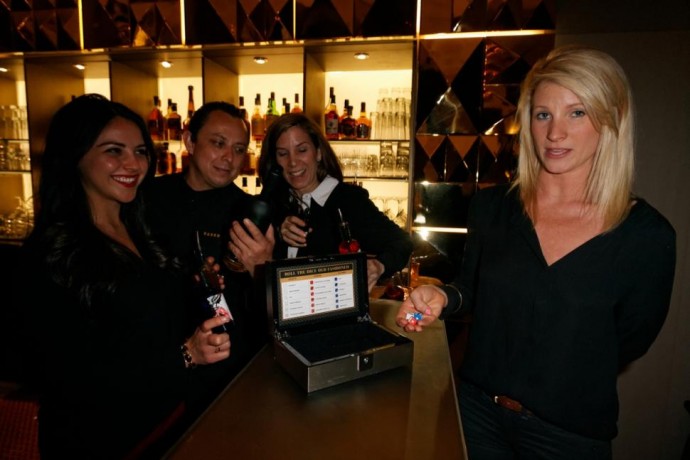 But Folaros insists that every one of Reserve's 216 Old Fashioned combinations is not only drinkable, but also delectable. At her word and a $16 price tag, we're more than willing to test our die-rolling skills, if it means seeing a new flavorsome avatar on a favorite Old Fashioned drink.
[Via – Ny-Daily-News]