Sydney's longest-running steakhouse, Prime Steak Restaurant, has put an item on their menu that's a global first. Their new premium meat-only degustation menu is the only one of its kind in the world. The seven-course menu will feature Australia's finest steaks, including Full Blood Wagyu 9+, Black Angus, and Angus-Hereford Yearling. Each steak is perfectly grilled and paired with housemade sauces and flavorsome accompaniments like foie gras, scampi, quail yolk, bisque, and PRIME's signature truffle jus. Sommelier Franck Gozé also picks out perfectly complimentary wines to suit each steak.



Prime's Head Chef Erwan Helary said, "We've hand-selected steaks with supreme marbling, texture, and flavor for a premium steak experience. All of our beef is sourced from the nation's top producers and grilled in our own unique way to avoid charring. I've also added my own twists and use diverse spices imported from France and seasonal ingredients, and traditional French sauces. We start with our unique steak tartare, followed by our version of a Surf n Turf with Grass-fed Sirloin and WA Scampi, then dry-aged Black Angus Scotch and finally Full Blood Wagyu Fillet 9+. You can really tell the difference between the intensity of flavor and tenderness of each steak, and altogether it matches really well."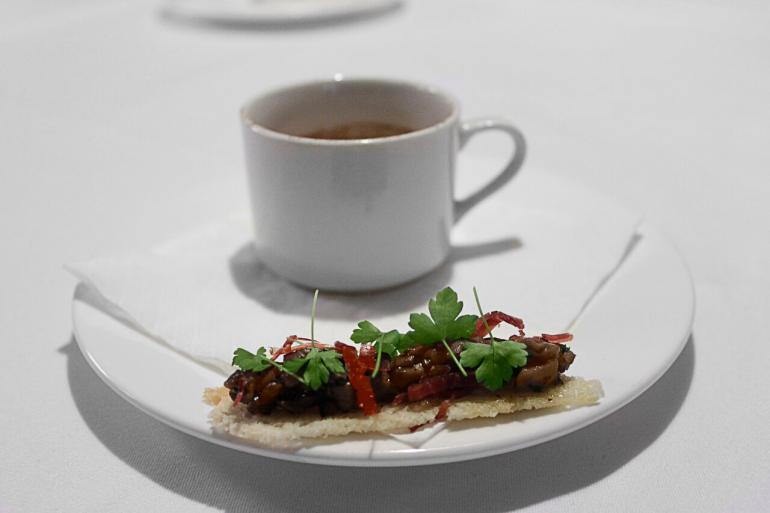 In a bid to improve the customer experience, GPO Grand, the group of restaurants and bars that Prime is a part of, has introduced "Restaurant Butler," an online booking system that offers customizations to anyone's dining experience. Whether it's a note on the table or a red rose for your anniversary dinner, the new service will add all the little touches that can make eating out a memorable experience.


"The hospitality environment continues to change with a growing distinction between casual dining and fine dining. The reality is that customers dining out for a special occasion want something special, are more discerning, and want a more personalized and tailored experience from restaurants. The days are quickly disappearing where the chef tells you what to eat and how to eat it. Imagine what a surprise your partner will get seeing a table setting and dinner that you have personalized just for them," said Managing Director Peter Petroulas.


For persona occasions, you can have flowers with a personalized card, an amuse-bouche, and champagne on arrival, as well as a personalized message on a dessert plate and a gift to take away at the end of the evening. For business occasions, the options are more practical: you can include a selection of a fixed-price lunch menu, an antipasto plate for the table, and even tip them off about your budget so that at lunchtime, the sommelier makes affordable recommendations.
The degustation menu is priced at $185 per person or $260 with matching wines and is available for dinner from Monday to Saturday for reservations between 6.00 pm and 7.30 pm or by prior arrangement. The Restaurant Butler service is free of charge.