Sleep technology is on the rise especially when you have companies like İşbir Bedding designing beds that incorporate all the comforts you'll need along with a few gizmos and gadgets to help with entertainment. Their latest offering, the Eclipse Bed, is part of their Isber Bedding's Style Series that not only looks fashionable for those who are into style, but includes some high-tech entertainment features that will cater to the technology enthusiast in you.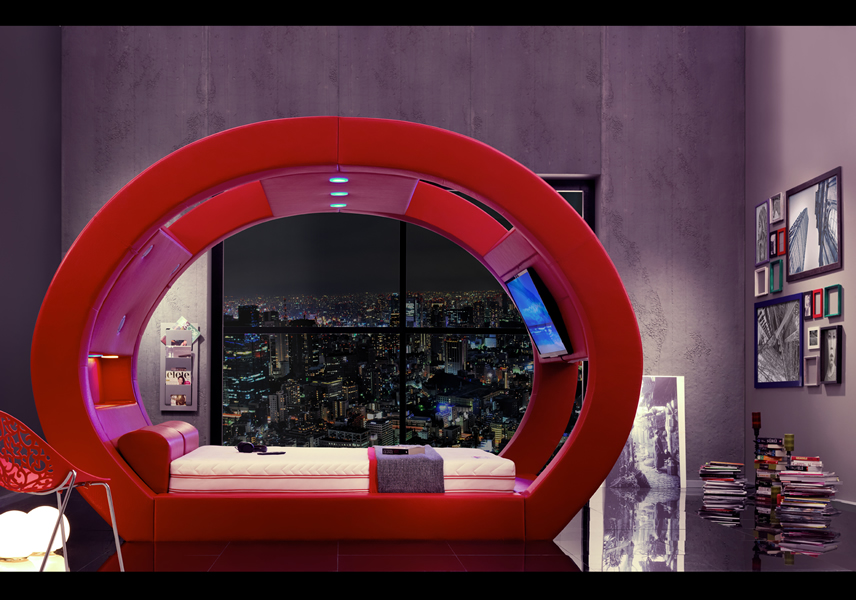 Designed to depict a lunar eclipse (depending on your viewing angle), the aptly named Eclipse Bed combines comforts with entertainment by incorporating a high-end music system and mount for a flat screen TV along with some creative lighting functionality. Although it might look a little large, the set seems to be designed to be stylish, functional and all-inclusive. Starting with the twin bed size 120 cm x 200 cm, the set is also produced in 150 cm x 200 cm, 160 cm x 200 cm, 180 cm x 200 cm and 200 cm x 200 cm double bed sizes in a single base design are fully compatible with all mattress sizes and types available with company.
The set can be furnished with all of the Style Series upholstery, except for Antelope and Estella, with a recommended priority for leather upholstery. As entertainment and comfort go, the Eclipse Bed is now quite high on my Christmas Wish List.
[Via – Isbirbedding]