Till you get home the car of your dreams, why not dream in a car? Relax, rewind and relive your childhood as you daydream about the Porsche at the V8 Hotel in Stuttgart, on a novelty bed shaped like a race car. Could there be a better spot to do this car-manifestation activity other than on full-sized car beds made from actual automobiles? Other than these one-of-a-kind themed rooms, decorated with automotive memorabilia, murals from racing history, and more, the namesake V8 Hotel also houses conventional rooms for those who can't handle the four-wheeled awesomeness.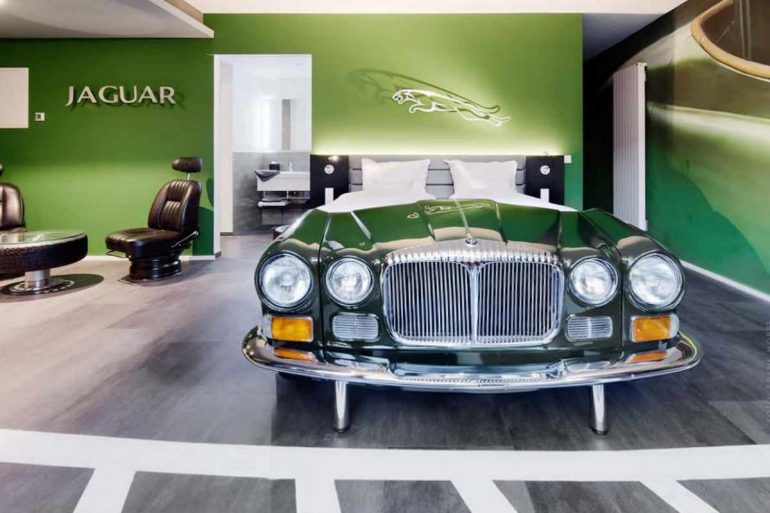 The V8 Hotel doesn't just boast of 26 specially themed rooms with furniture and beds made from actual car parts; but also celebrates Alfa Romeo's racing history with an Italian racing-themed room with a bed built from a vintage 1970s Alfa Romeo. Among the wide variety of iconic car beds is a Cadillac Coupe de Ville bed, a Citroen DS bed, a suave BMW E36 bed, and a Jeep bed for the off-roading enthusiasts. Now comes the part where we tell you staying here is nowhere as expensive as owning one of these high-performance cars.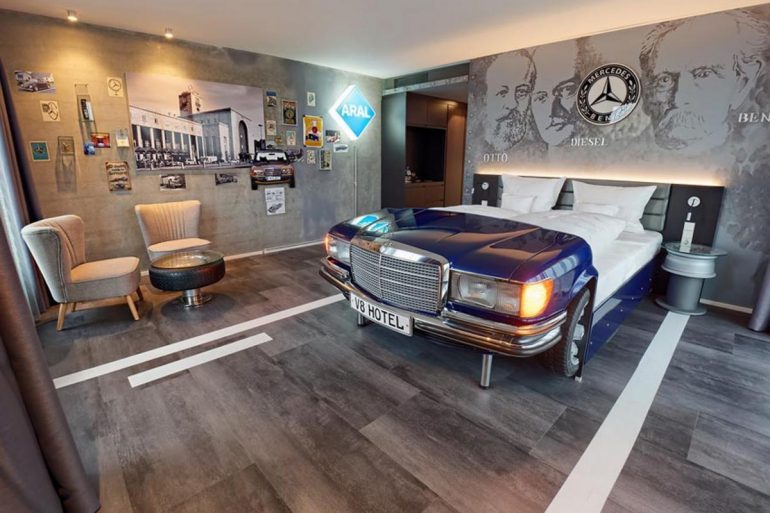 The V8 Hotel-themed rooms range in price from around $200 a night for the Citroen DS room to about $775 a night for more well-appointed accommodations like the Mercedes Suite. If you admire such novelty in life, then the Orient Express kids train car bed is another exemplary example of whimsical beds coming to life by perfectly replicating the luxury coach.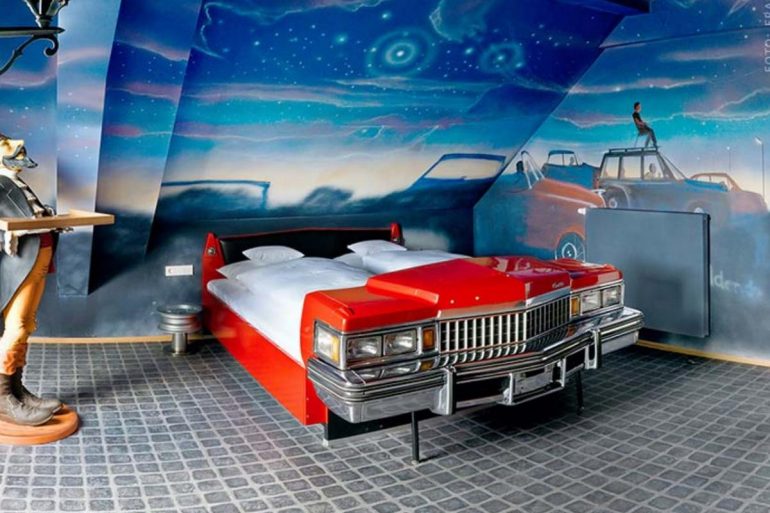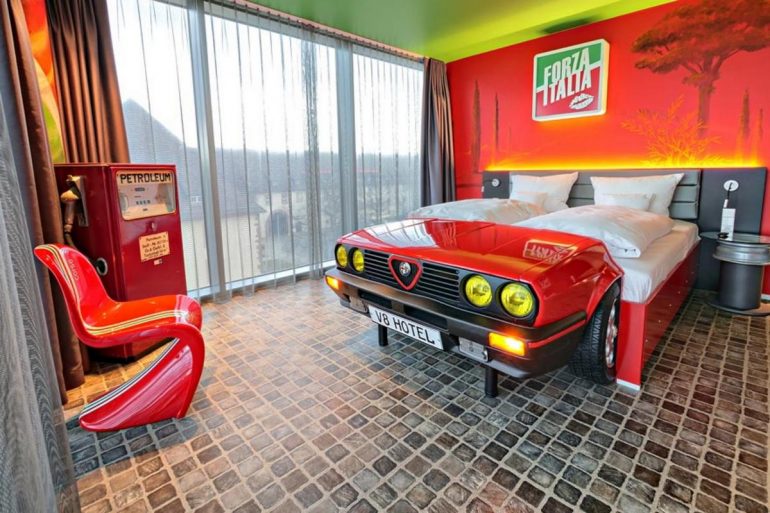 [Via: Car Buzz]