Celebrated designer Karim Rashid is known to make everything ultra-luxurious. As a designer, he has embellished every known field including fragrances, desks, room divider panels, TV bathtubs, champagne coolers,lamp shades, audio systems, appliances and even flashy kitchens. And, now to compliment his beautiful designs, he has unveiled a new line of wallpapers. Designed in collaboration with and Italian brand Glamora, this collection, which features his digital kaleidoscopic, is called Multiverse. Karim has created a new collection of nine wallpapers in four color variants in his unique style with a mix of optical effects and illusions.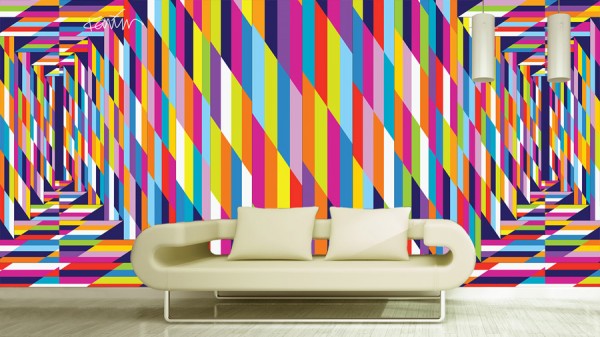 Karim Rashid's Multiverse creation gives a totally new dimension of geometric distortions, that will play with ideas of space, depth and movement infinitely.

With vibrant colors and curvy forms, this new collection creates digipop vision. Glamora also offers two more collections, Identities and Traces, for 2013. Karim Rashid's signature designs can be printed on-demand.