I love chandeliers; they are rich, elegant irrespective of the cuts, they add a certain amount of class to your décor. So what more can chandeliers do for you, do you ask? Well, it can be a theme for a bar. But The Chandelier in Las Vegas is not just a theme-based bar, but a bar inside a chandelier itself! The structure is three stories high and sports "luminous beaded curtains of light" (2 million crystals to be precise) and was created by the Rockwell architecture group. At the base level, the structure features the classic casino bar reminiscent of the Vegas spirit. The floor makes way for a live DJ with a dance floor that is open all 24 hours of the day and can accommodate 150 people. It also boasts of a signature cocktail called "Thai Down," made up of tequila, Thai basil, strawberries, ginger, and Thai chili syrup.


In the middle, the bar is dedicated as a "cocktail haven," which offers fine, hand-crafted delights for those who know their drinks well. Making room for almost 200 people, the signature cocktail in this cocktail-special and exclusive lounge is called the "Fire Breathing Dragon," which teams a dehydrated raspberry treated with liquid nitrogen that releases smoke as you take a sip.
The top features a lounge setup that offers a spectacular view of the entire bar and has a ring of femininity with the crystal floral décor all over the room. Boasting of visits by stars like Kim Kardashian, Jay-Z, and Beyonce, the signature cocktail here is called the "Violet Femme," made with a gin and elderflower inside a violet sugar-rimmed glass with edible violets. It looks like your Vegas visit just got longer!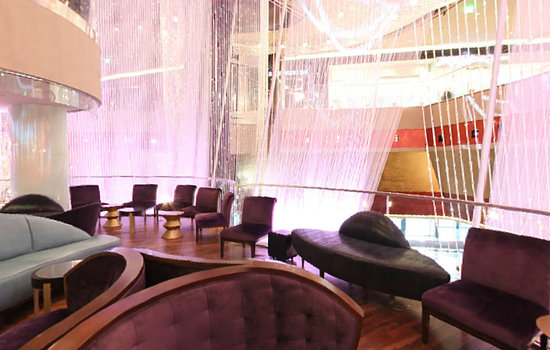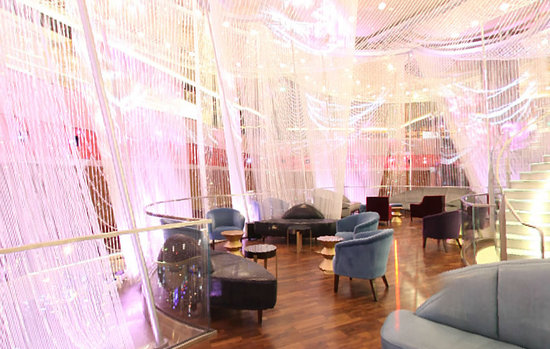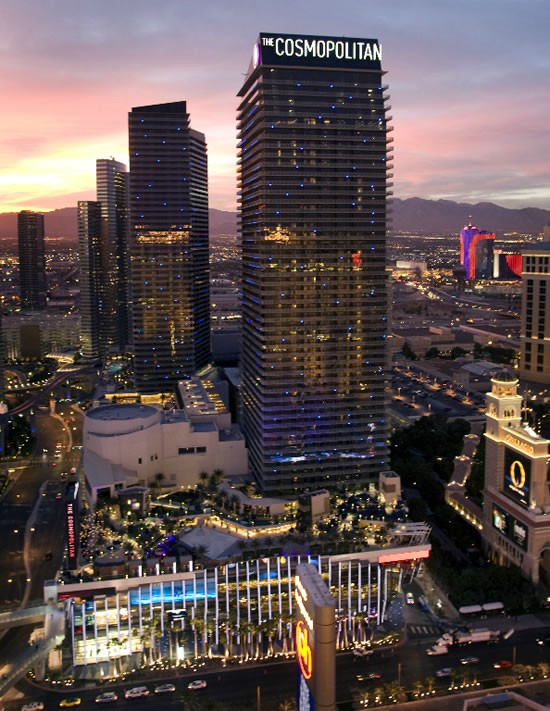 [Home page]
[Images]
[Hollywoodlife]