Seems like The Great Gatsby would create history (in a way, it already is)! Awaiting release on May 10, the movie has already seen multiple collaborations and associations. Renowned Hotels, Jewelry, Designer brands, Champagne brands, and even Departmental stores are celebrating Gatsby in their own way! Even Tiffany launched its Great Gatsby Jewelry Collection through an innovative 1920s themed window display at its New York store. They have a gorgeous collection that spells out style and luxury, a collection that Tiffany & Co. has co-created with Catherine Martin – the Academy Award winning costume and production designer, jewelry that the actors would be wearing in the movie!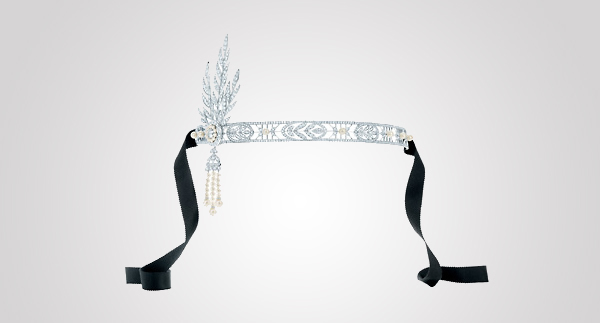 The Savoy, a headpiece with diamond and freshwater cultured pearl that comes with a detachable brooch. The design and style of this delicate piece have drawn inspiration from Native American design in the Tiffany Archives. It's the ornament Carey Mulligan wears at evening soirées. Her blond bob is circled with the Savoy. Price: $200,000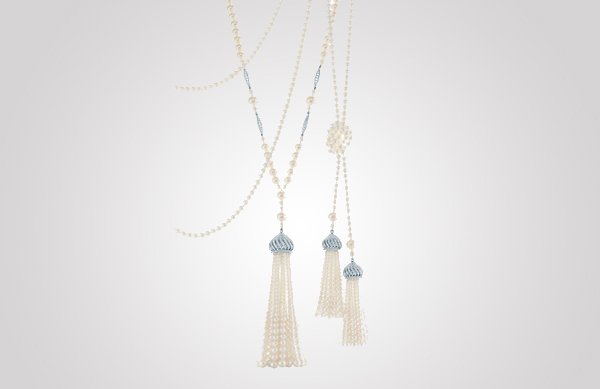 Tassel pendants of diamonds, freshwater cultured pearls, and platinum are some of the accessories Carey Mulligan's Tiffany flaunts in the movie. Price: $35,000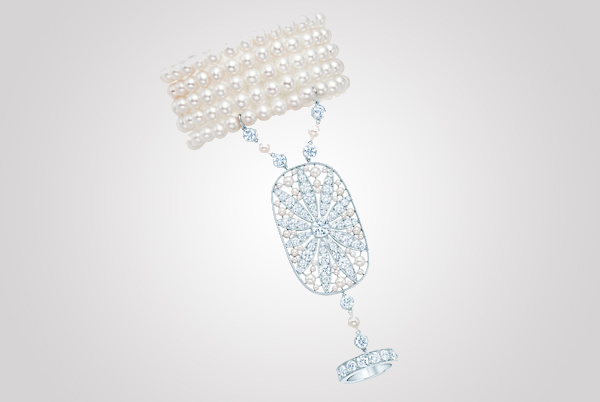 Hand ornament with a daisy motif in diamonds, cultured pearls, and platinum has been worn by Elizabeth Debicki, who plays Jordan Baker in the movie. Price: $75,000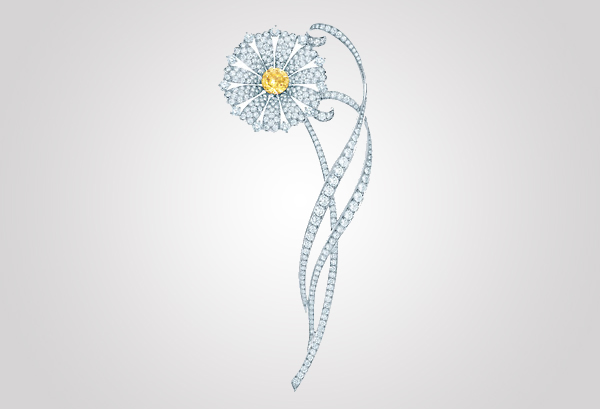 The Daisy brooch of white diamonds and a fancy intense Tiffany Yellow Diamond and platinum is again from Elizabeth Debicki's wardrobe. Price: $50,000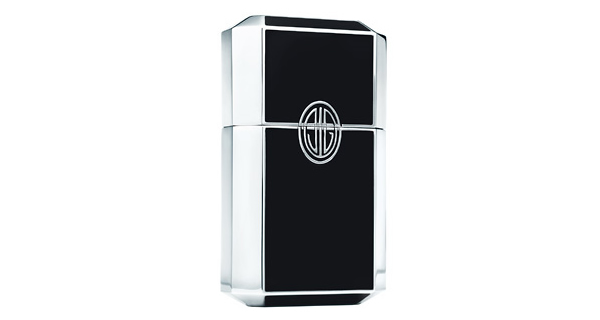 Another of the Gatsby-inspired collection is the flask of sterling silver and black enamel that Leonardo DiCaprio fits perfectly in the pockets of the suits and tuxedos he wears. Price: $2,500


Again from the exquisite wardrobe of Elizabeth Debicki is the ring with a cushion-cut black onyx, diamonds, and platinum. And Tiffany prices it at $20,000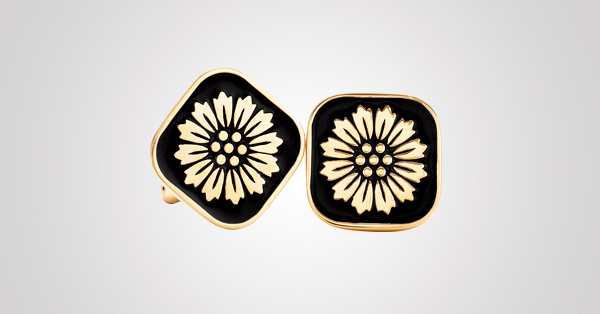 The daisy cuff links of black enamel and 18 karat gold form part of DiCaprio's wardrobe. Price: $75,000

Another piece from the Great Gatsby collection is the Ziegfeld ring of black onyx with a carved daisy motif and "stepped" mounting of sterling silver. Its price is $650.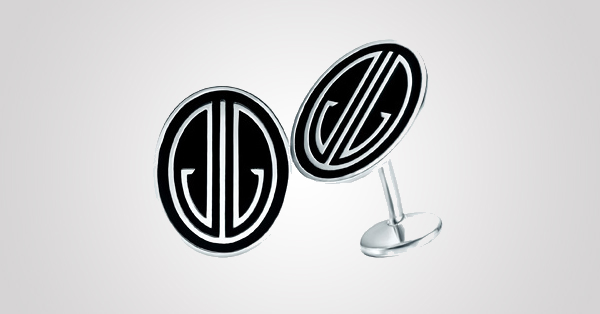 Tiffany's also has a Ziegfeld monogram cuff link of black enamel and sterling silver that belongs to the Gatsby collection. It costs $350.
[Via – Tiffany]