Many millennials have grown up with Ming Yang as the go-to destination for family celebrations. Chinese cuisine in a luxurious setting always has its share of faithful foodies in Mumbai and until April this year, the older version of Ming Yang, with its carved wooden screens, traditional décor and a menu focusing on Sichuan and Cantonese fare, had quite a fan following. But, as we discover at a recent preview, before the official rebirth of the restaurant on September 10, 2015, there are ways to reinterpret the familiar, to refresh it and add value to it in many wonderful ways.



As we enter, we're struck by the sense of sheer style and space that this reincarnation exudes. There's so much for every sense to take in. A cosy tea chamber on the left, where you can get acquainted with their very carefully selected variants of Chinese cha, sample a few, discuss their individual merits with a tea sommelier and choose which one you'd like as an accompaniment to your meal. Then a private dining area on the right, with its silvery hand-crafted screens and bespoke lamps hanging from the ceiling that bring to mind fragrant star anise. We are then led to the main restaurant's upper level, where we are enchanted by the crystal lights (procured from Milan we are told) that march in waves of strict precision like the now-famous Terracotta Army. Even the bronze hand-cast tiles, set in a frame of burnished leather at the entrance and then cladding the wall that drops down to the sunken dining area, are reminiscent of this army's armour. We are then face-to-face with the pièce de résistance of the restaurant – a silver dragon that's supposed to be holding a pearl representing the soul and power of the first Emperor. Impressive as that sounds, we find ourselves resistant to its charm, as we are quite tired of being introduced to dragons in Chinese restaurants. We are assured that 'it grows on you' so we keep our counsel and go on with the rest of the little 'tour' of Ming Yang. We like how the stone walls, in muted black and grey, resonate with the feel of traditional Chinese cookware. Also the deep red ceramic artwork on the wall with the texture of dragon scales (there's that fire-breathing fellow again!). We especially love how the glazed sliding doors at the far end can create a very elegant private space which can work for a formal sit-down dining affair or can be transformed into a buzzing cocktail party by adjusting the height and even shape of the tables!
Stellar work by ace Singaporean architect and designer Edward David Poole, we think.
Stellar work by ace Singaporean architect and designer Edward David Poole, we think, as we seat ourselves at a setting with an untrammelled view of the sea (almost every table here offers that luxury). We are struck by how beautifully the daylight sets the interiors aglow even as it's gentle on the eyes. And then we recall from our Mandarin classes last year, how 'yáng' literally means the sun and light. Today's Ming Yang certainly lives up to that definition.


After appreciating the gorgeous Greek green-and-black face plates and the Italian cloud-like lights above us, we turn our attention to the menu. We chat with Master Chef David Yui Kwong, originally from Hong Kong, who has been here for more than 14 years. He tells us how the new menu has been specially curated to highlight flavours and artisanal ingredients and techniques. He admits that certain concessions have to be made for the Indian palate, which favours strong flavours such as garlic and spices. We see that while about 70 per cent of the menu is still all about the old favourites, the new focus is on a wider variety of dim sum (more than 20 types) and some very interesting sauces.
We have fun trying all the dipping sauces.
We sample an assortment of dim sum and like the intense flavours and delicate casings they display. The Butternut Squash Dumpling, with its deep oniony overtones, is a clear winner. The Char Siu Bao, with its filo pastry-like envelope and tasty barbecue pork filling, is satisfying, as is the Prawn Cheung Fun, a very elegant rice noodle roll. We have fun trying all the dipping sauces and we're sure that you'll find one that you like and request a refill of just as we do! After that, we sip a little of the Double Boiled Nourishing Ginseng Soup – clear and flavourful – to wash down these, but find ourselves drawn again and again to the wonderful Chinese tea we are being served.


It's made of seven secret ingredients (so we can't enlighten you there) but can assure you that the Chinese tea served in any other restaurant pales in comparison to the aroma and taste of this fruity, refreshing and very smooth-on-the-tongue tea. And that's just one of the 19 types they serve! They also offer a vintage Pu-erh tea. It's very premium, has undergone microbial processing to give it a certain fermented quality and is aged, much like wine or single malt, to bring out its strongly earthy taste. The one doing the rounds is a 2001 year and is bringing many a smile to tea-loving lips.
Pu-erh tea is aged, much like wine or single malt, to bring out its strongly earthy taste.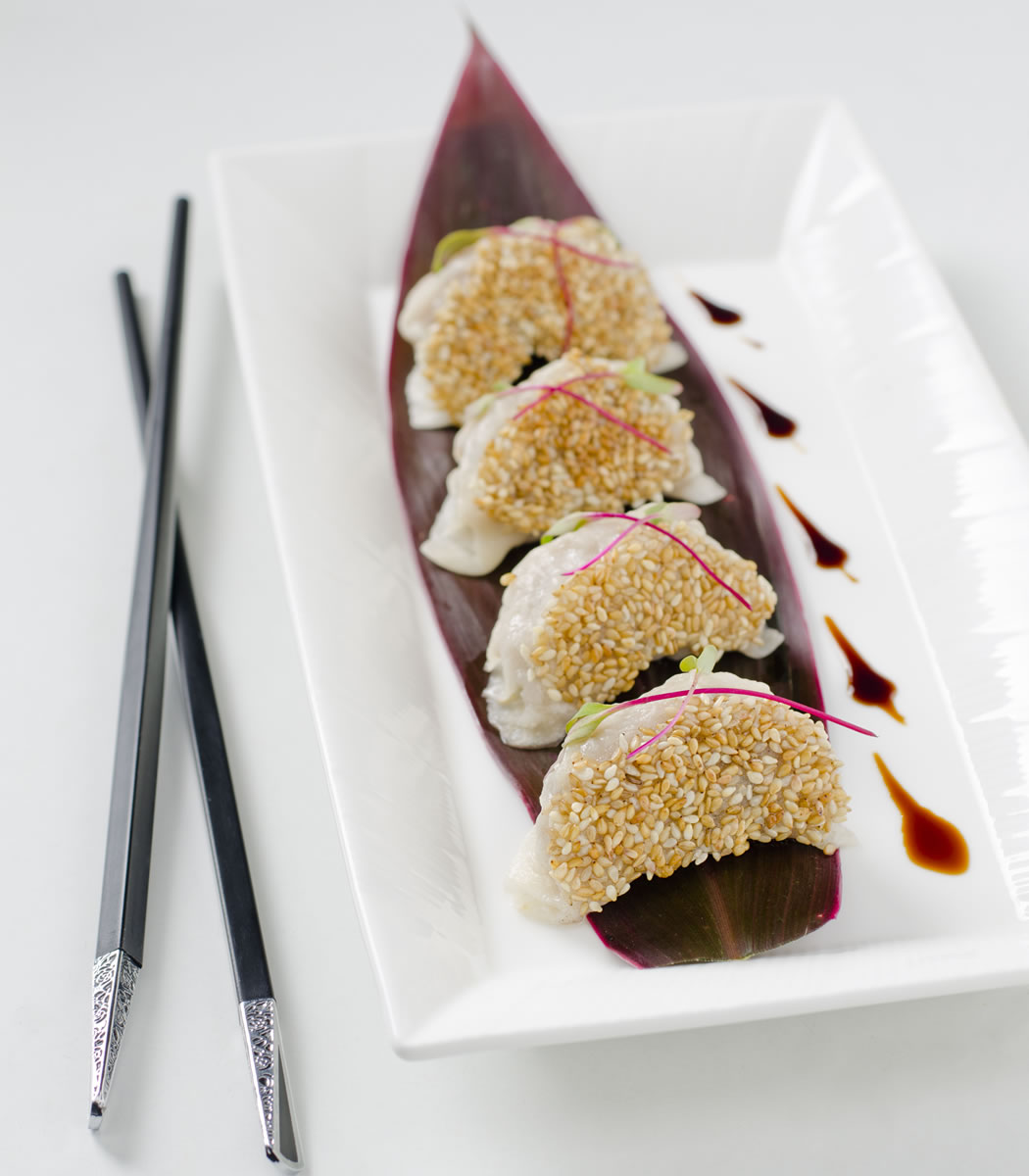 We decide to save this savour for the end of our meal and put our tastebuds to work on the mains right now, served in exquisite Narumi crockery with properly weighted wooden chopsticks. We are floored by the Chilean Sea Bass with Pickled Chilli, a dish that is clean and minimalistic yet delightfully dramatic, just like the restaurant's new design. The Celery and Lotus Stem in a White Wine Sauce and the Kailan (Chinese broccoli) in a Ginger Wine Sauce both give us the same experience of very distinct ingredients with very power-packed packets of tongue-tingling taste. Apparently, the Ming Yang kitchen places a lot of emphasis on distilling the flavours to perfection rather than slathering on indifferent sauces like so many other restaurants do.
'Since 1806' is a unique version of the Old Fashioned.

This new approach to dishes is also evident in their innovative beverage menu, with some daringly different dessert drinks and very fascinating smoked cocktails that create a lot of drama and also offer you an enhanced level of taste that is a guaranteed bang for your buck. The one that will surely cause the most buzz (and the one that most gentlemen will tend to veer towards) is 'Since 1806', a unique version of the Old Fashioned. Stirred as usual, it's then strained into a bell jar-like decanter to infuse it with the smoke of a Cuban cigar that is already swirling inside. After that, it's poured onto artisanal ice, specially created so that the integrity of the drink's intensity isn't lost. What you taste when you take that first slow sip is a mouthful of pure and punchy panache… the rich smoothness of the bourbon, the citrussy bite of the bitters, the herby-woody machismo of the Cuban. Don Draper would definitely approve.


As we end the meal with some decadent dessert (a single-origin chocolate and sour cherry mousse with a smattering of caramelised popcorn tinged with Chinese five spice) our eyes slide towards the silver dragon in the centre of the room. It suddenly seems more likeable, a twirly, happy creature. A symbol of prosperity and a sign that's all's well with the world. We want a picture with it, we ponder dreamily, as we raise a toast with our brandy snifter of Pu-erh tea. That's perhaps the effect of Ming Yang, which helps to sate all our senses and balance the Yin and Yang so well that we leave with a great sense of happiness and harmony.
Address: Ming Yang
Taj Lands End,
Band Stand, Bandra(W),
Mumbai, Maharashtra 400050
Phone: 022 6668 1234