We have been following the Ferris wheels since some time. And although we had written that Great Wheel of China will be the tallest at 680 feet, as of yet it's the Singapore Flyer that takes the honor of being the largest Ferris wheel in action. Yesterday the world's largest Ferris wheel, the Singapore Flyer, made its first spin offering passengers a bird's eye view of the city-state as well as parts of neighboring Malaysia and Indonesia. Standing at 165 meters (541 feet) high, the Singapore Flyer is 30 meters (98 feet) taller than the London Eye. More than 700 executives from 17 corporations and their guests sipped wine and nibbled on salmon canapes while soaking up the view of the Southeast Asian city-state by night. This inaugural rotation cost the companies a hefty S$8,888 ($6,277) per capsule — a prosperous number according to Chinese belief. Although the giant wheel's grand opening will be on April 15, it will feature a series of soft launches in February to include a Valentine's Day special for couples seeking a romantic view and a singles' mingling session.


More images follow……….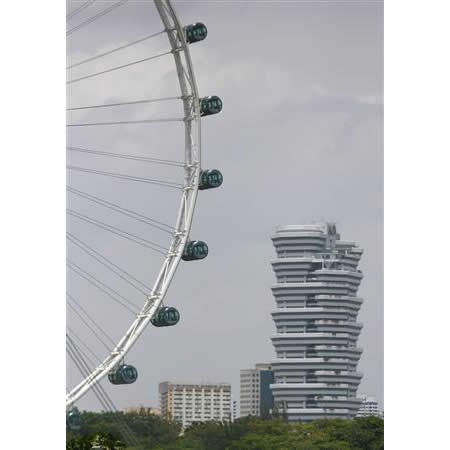 Built at a cost of S$240 million ($170 million), it has 28 bus-sized capsules attached to a circular frame 150 meters (492 feet) in diameter. It can accommodate 28 people in each capsule and each ride will cost around S$30 a head and last 30 minutes.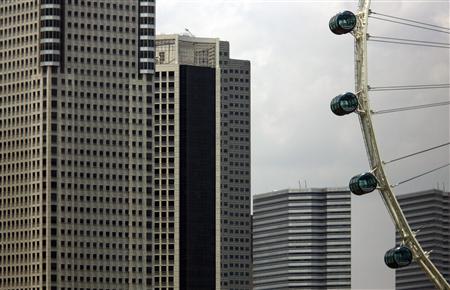 Source