If you have the power to make the world go round, I am sure you'll have to often travel with confidential papers on long trips across the globe amidst tight security. And if you haven't found the safest way to carry such documents along, then travel accessory company Tumi has come to your rescue. It's out with a classy and limited edition bulletproof attaché. Crafted using Tegris—a polypropylene thermoplastic composite created by Milliken, the bag features 65 layers of the material, strengthening the fabric to make it bulletproof.
The insides sport a leather trim on the edges complimented by suede lining and leather pockets.

The briefcase features a file divider and a false bottom for concealed additional storage under the main compartment. Limited to only 28 units, the bags are priced at $6,000 apiece.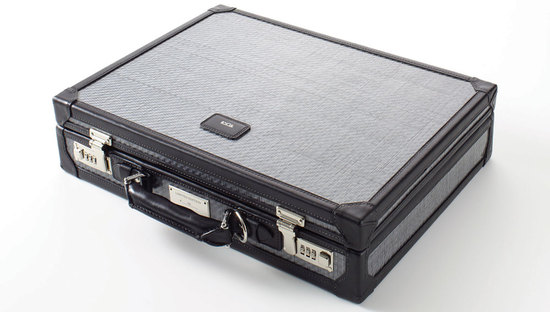 [Robbreport]