Vincent Callebaut, a well known architect, has revealed his plans for a futuristic Paris. It is filled with eco friendly structures and he has rightly titled this concept as "Smart City". Though the plans for the city completely change the look of the city that we know as Paris but because of its eco friendly concept it seems to have got the necessary approvals.


The Smart City includes a Mountain Tower and other sky scrapers that are inspired by nature. Buildings will use green strategies like passive heating and cooling, rain water harvesting and living green walls which infuse the atmosphere with fresh air. The exteriors of the honeycomb-esque towers are solar energy generators that trap the sunlight and produce bio fuel. The phylolights produce light and energy with the help of wind turbines. The plan is made in a way that the residential and commercial complexes are integrated in a way which reduces need for transportation and hence the use of vehicles thus cutting down the pollution.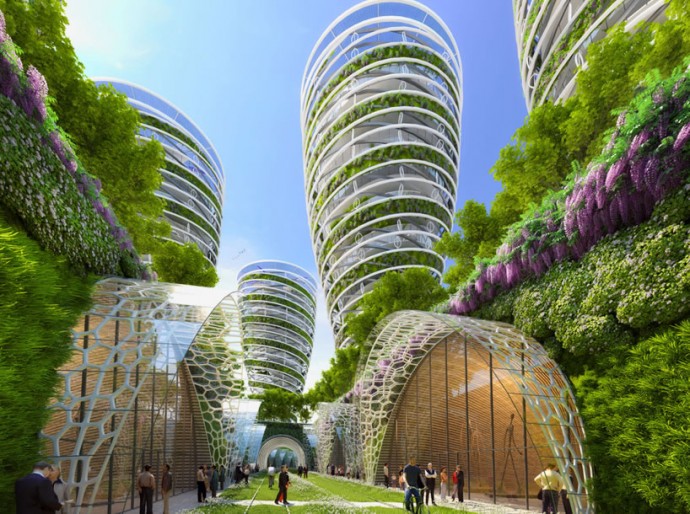 Along with conserving the rich history of Paris, this plan will cultivate a healthier future and help to safeguard the environment.
[Via – Designboom]