The Chrysler 300C is one car that looks breathtaking once it has been customized, like the Swarovski studded 300C SRT8. Now Detroit-based designer John Varvatos has teamed up with the Chrysler team to make Limited Edition and Luxury Edition 300C. The 2013 300C John Varvatos edition is inhibited with an industrial and rock and roll look. Clothed with an exclusive tri-coated Phantom black paint job, the car is maligned in dark titanium accents. The grille surround, daylight opening trim, and the dual exhaust outlets, along with the dark 20-inch, multi-spoke wheels and smoked LED taillight lenses, give the 300C an exceptional look. Like the Varvatos jackets, the pewter metallic leather seats come in an exclusive Diesel Gray and black stitching.

Everything about the car is ebonized, including the instrument panel clock and gauge cluster. The Nappa leather seats are available in two colors, while real wood has been hand-sanded and matt-finished decks up the inside panels.


Available in both V6 and V8, the John Varvatos limited edition 2013 300C will definitely be priced more than the $42,000 the standard 300C comes for.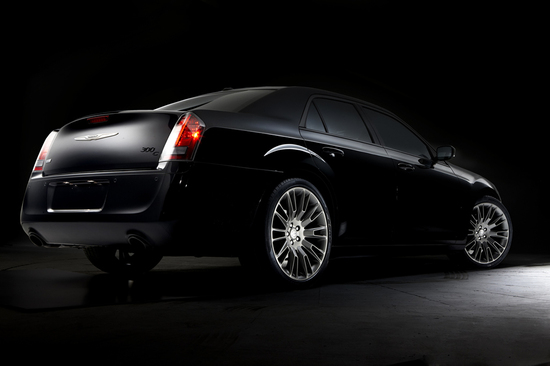 [Autoblog]