We brought to you the one-of-a-kind luxury-packed Mercedes Benz Sprinter JetVan by Becker Automotive Design a short while ago. The van, built to satisfy just about every known human creature's comfort, has grabbed the limelight yet again, showing up at the 2012 New York International Auto Show in Manhattan's Jacob Javits Convention Center. Fitted with luxuries good enough to make it nearly as comfortable as a first-class personal aircraft, the JetVan comes with fully reclining sleeper seats, a 40-inch Runco high-definition LCD flat screen, a 1,300-watt audio system with Creston 7.1 surround-sound digital processors and MacIntosh multi-channel amplifiers, a 500-gigabyte on-board computer that works with a 4G wireless system and a lot more.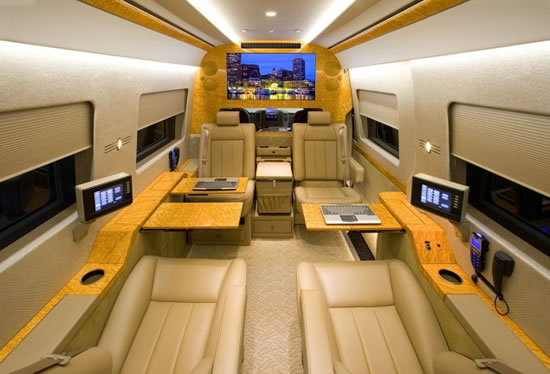 eMercedesBenz also reports that 'All the AV systems, lighting, blinds, side entry door, center dividers, seat adjustments and computer functions are controlled through dual six-inch Creston touch panels, accessible from fully reclining 1st-class airline-type seats that include electrically adjustable leg extensions, lumbar supports, seat heating and massage system and fold-out aviation-type writing tables. The entire passenger cabin is climate controlled with a custom AC and fresh air filtration system.'


To add to it all, Becker Automotive Design is a favorite amongst celebrities and sports a star-studded client list including Jennifer Lopez, Jerry Seinfeld, Will Smith, Bruce Springsteen, Denzel Washington, Shaquille O'Neal, and Tiger Woods, as well as industrial tycoons including Sam Nazarian of SLS Hotels and Edgar Bronfman, Jr., chairman of the Warner Music Group!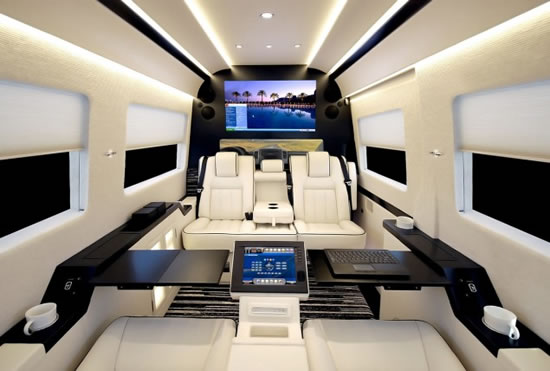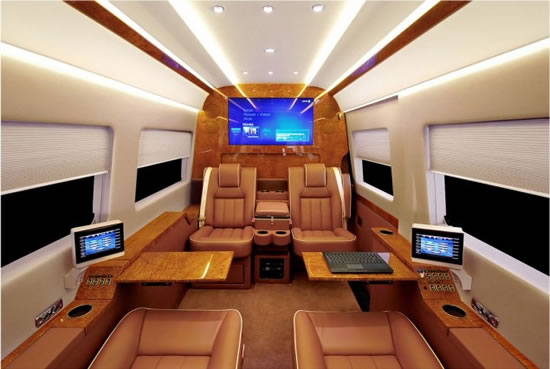 [EMercedes Benz]