Why settle for jovial jaunts on jet skis when the allure of submersibles beckons the super-rich? The affluent 0.01 percent indeed resonates with this sentiment, fervently embracing the trend. What was considered a gigantic 40-meter yacht three decades ago is now merely midsized. Mediocre isn't good enough, as expectations have soared, and so has the demand for extravagant amenities and an armada of toys on boats longer than 100 meters. Undoubtedly, the new must-have toy is a submersible. Owners of megayachts and superyachts are splurging millions on these aquatic marvels.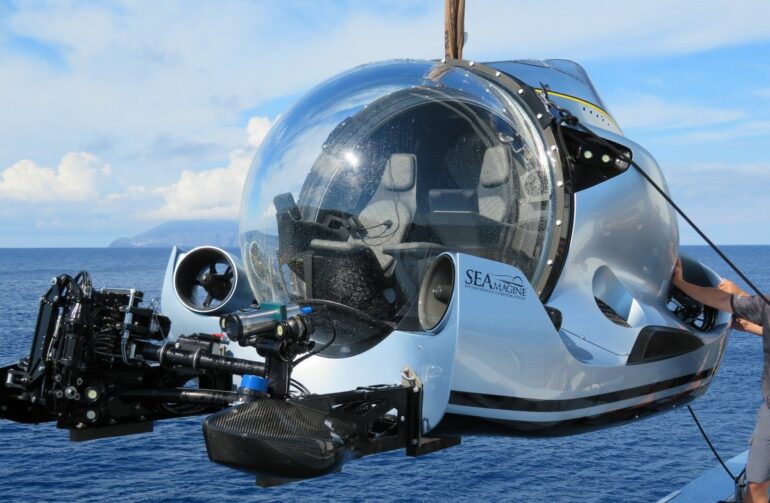 "You have a megayacht, a super yacht — a submersible has become the next thing to have," Ofer Ketter, co-founder of SubMerge, which facilitates private submersible expeditions, told The New York Times. Owners of megayachts and superyachts are splurging millions on their pleasure crafts. With bills as enormous as their boats, these affluent individuals find little hesitation in adding a submarine to their arsenal of marine toys, delving into the deep seas with friends, given their financial latitude. "Yacht owners are, by and large, people who have an interest in the ocean," Patrick Lahey, founder of Triton Submersibles, previously told Insider. "They like to go places and experience new things, and there's nothing quite like seeing the ocean from the perspective of a submersible."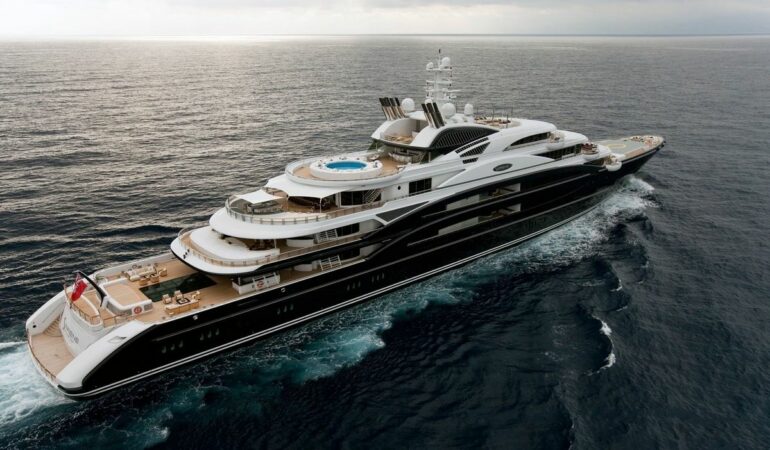 Saudi Prince Mohammed bin Salman's $400 million superyacht Serene includes a submarine to explore the world below. 450-foot-long Flying Fox raises the bar of luxury through the roof with a helipad and a mini-submarine station for those who want a more furtive passage. Russian oligarch Roman Abramovich's $600 million superyacht is equipped with secret passageways for him to escape via an onboard submarine. The $500 million megayacht Nord boasts one of the best in the world- a Triton personal submarine.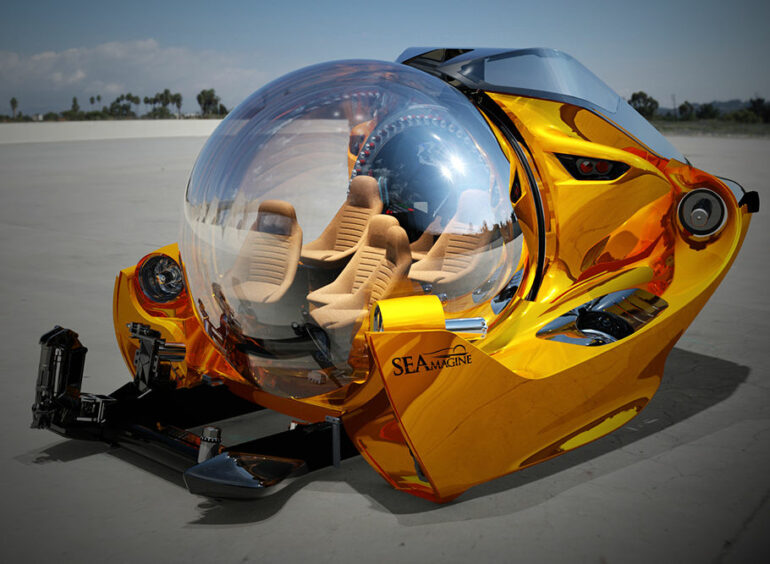 Submarines cost $4 million to $7 million and can carry two to seven passengers, with over 12,000 drama-free dives, per Washington Post. The Aurora-100 Series are submersibles in the 9,600 kg to 13,700 Kg weight category, offering ample seating for 6 to 7 people and deep diving capability to 2300m for three occupants. "Even after a thousand dives, it never stops being exciting," Charles Kohnen, co-founder of SEAmagine, told the Times.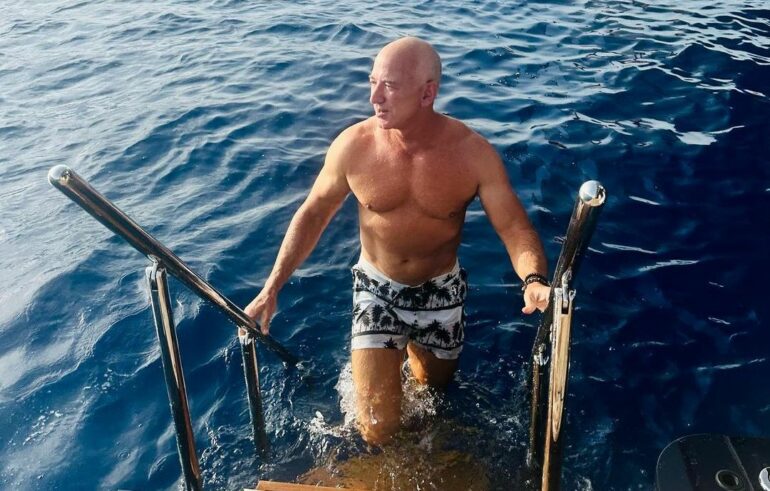 Billionaires like Jeff Bezos, who host the creme le da creme of the business and entertainment world aboard the $500 million Koru, would indeed look better exploring the marine life in a submersible than bobbing around on a jet ski. They even have lavish support vessels, $75 million Abeona in Koru's case, following the mothership with the arsenal of toys and tenders. It wouldn't be wrong to dub these multi-million support vessels as gigantic floating toy cabinets of the ultra-rich.

The horrible incident of losing five lives on the Titan may have put a dent in deep-sea tourism but hasn't succeeded in annihilating its charm. In 2023, submersible tourism has become even more common, with cruise lines and yacht operators using personal submersibles to explore virgin coastlines, arctic areas, and coral reefs, per Bloomberg. They operate cautiously and rarely do deeper than 3,280 feet. Unfortunately, the Titan sub was intended to descend four times as far.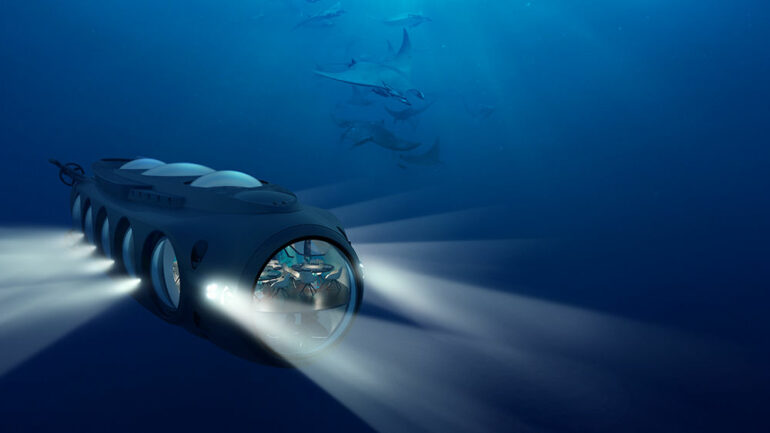 For daring and deep-pocketed billionaires, U-boat Worx's 125-foot yacht submarine Nautilus is the next status symbol. The Nautilus is a fully functional submarine with a 656-foot depth rating and a surface and underwater speed of 10 knots for up to 3,200 nautical miles.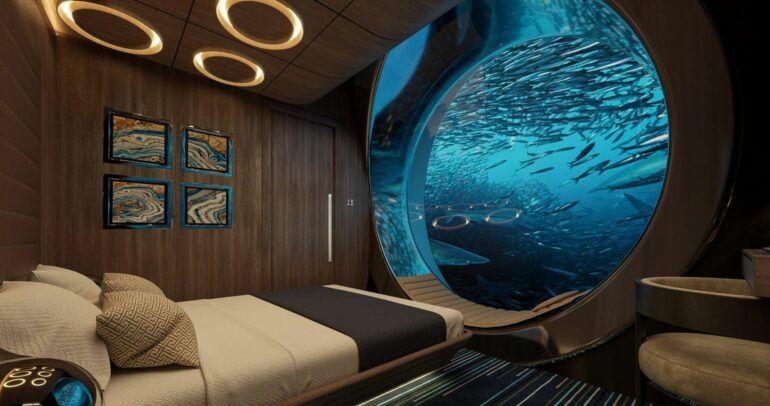 The Nautilus can also stay submerged for up to 18 hours with ten guests capable and covers thousands of miles in utmost luxury. Charles Kohnen, co-founder of SEAmagine Hydrospace Corp, stated the submersibles were once limited to research and government use. Still, the idea of deep-sea exploration is fascinating for affluent individuals. Today, there are 200 submersibles worldwide that are not for military service, Kohnen explains. As mentioned above, 25 to 30 of those are found on private yachts. It looks like luxury leisure travelers are willing to ignore a mishap or two to submerge in a sea as deep as their vaults.