An elegant tradition of hand-crafted luxury is being redefined for a new generation, as Cadillac introduces the Platinum Series for the XLR roadster and STS and DTS sedans. The Platinum Series is a limited-edition collection of vehicles including additional elegant design touches, and continues Cadillac's reinvention of its interior styling and appointments. General Motors says Cadillac's V-series extended the brand's credentials into the elite-level performance arena. Now GM hopes the Platinum Series will do the same in the luxury direction. The vehicles were inspired by the very popular Escalade ESV Platinum that was offered between the 2004 and 2006 model years and introduced many new luxury features to the luxury SUV marketplace. Read on for more pic and info of these classy wheels….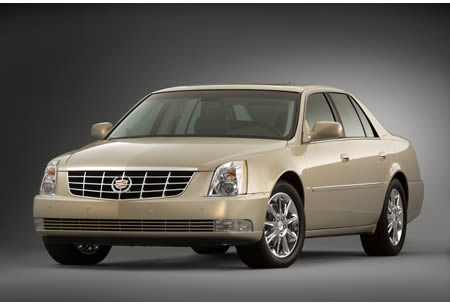 Cadillac DTS Platinum
The Cadillac DTS Platinum goes to dramatic new lengths with 18-inch wheels, bright chrome grille and chrome inserts on the exterior door handles, as well as a Platinum badge, all of which highlight the Ebony exterior finish.
Cadillac STS Platinum
The STS Platinum sedan extends the luxurious look and feel of the STS with elements such as 18-inch chrome-finish wheels; a brighter chrome-finish grille; a Glacier Gold exterior finish; bright chrome inserts on the exterior door handles and Platinum badging
Cadillac XLR Platinum
The XLR roadster has taken a starring role in Cadillac's new emphasis on dramatic styling and serious performance. Now the XLR Platinum maximizes the elegance of Cadillac's entry into the elite club of luxury roadsters.