President of India, Pratibha Patil's limousine has been upgraded for a Mercedes Benz S600L Pullman. Named after the luxurious and spacious open-plan Pullman railway coaches, the S600 exhibits the same spaciousness owing to an overall length of 6356 mm. This is made possible due to its spacious interior to its 4315mm wheelbase, which is 115 cm longer than that of the long version of the special-protection S-Class. Speaking of protection, the vehicle is armored with features covering military-standard small-arms projectiles and fragments from hand grenades and other explosives.

Its other safety features include the ability to run on flat tires, a self-sealing fuel tank, and a fire-extinguishing system. The vehicle is powered by a twelve-cylinder bi-turbo engine with a displacement of 5513cc and an output of 517 horsepower. Enough power to effortlessly steer through danger zones in case of emergencies. Its interiors are designed in a way to enable passengers to sit facing each other. In contrast, a partition between the driver's seat and the passenger's compartment has been added to ensure privacy.
The car that took around a year to build is estimated to cost over $1.2 million. Especially for the Mercedes-Benz S 600 Pullman, the developers designed about 550 new components made from steel. They join together with the body shell of the Pullman to create a fully-enclosed cell, which is one of the key factors behind the vehicles durability.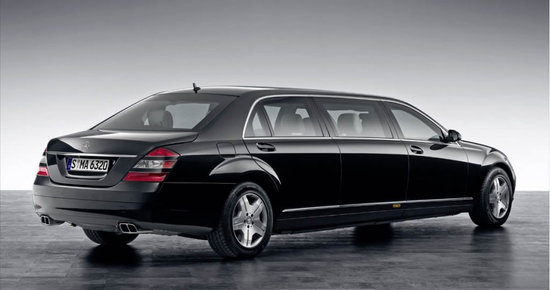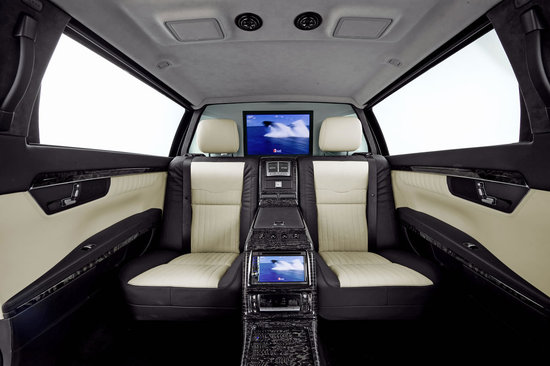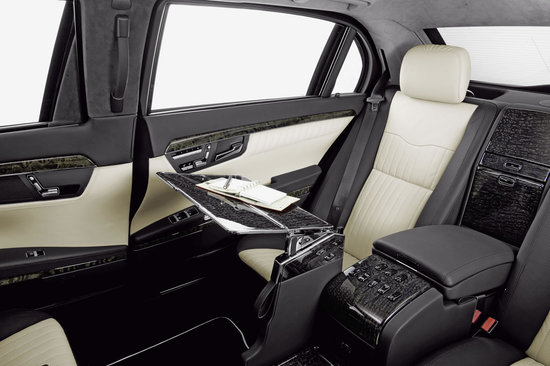 [TimesOfIndia]