The largest Jaeger-LeCoultre boutique in the world at No. 7, Place Vendôme was inaugurated with pomp, glamour. Finally, the boutique threw its doors open with a ribbon-cutting ceremony on 20th November. Jaeger-LeCoultre CEO Jérôme Lambert did the honors along with Diane Kruger, the face of its ladies' collection, and Guillain Maspetiol, Jaeger-LeCoultre Brand Manager for France. Jaeger-LeCoultre'a new Duomètre Unique Travel Time, issued in a 100-piece limited series in white gold, was especially introduced to mark the inauguration.

Special guests and onlookers were treated with visuals of intricate motif of wheels and gears on the facade and windows of the new boutique.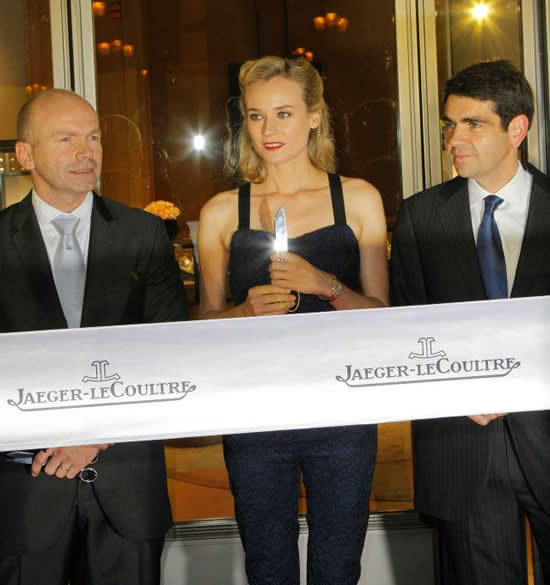 Over 800 guests received a warm welcome on the Place Vendôme and celebrated the occasion at the Grand Hotel where the evening continued with a cocktail and the performance of circus artists and an equestrian show.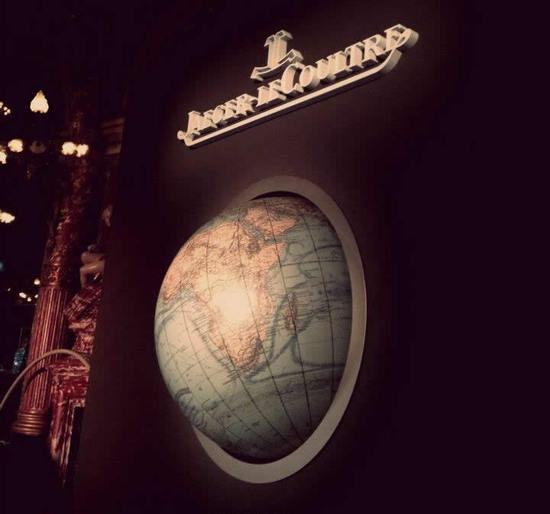 [Jaeger-Lecoultre]