In Star Wars, Boba Fett is a bounty hunter and a villain. But sometimes villains, too, can help society through a noble cause. In this case, Boba Fett's helmet that Rich Dellinger has designed, a software engineer based in Cupertino, will soon be put up on auction on eBay to raise money for the Make a Wish Foundation. The memorabilia has become even more captivating after Dellinger used 12,000 Swarovski crystals to rework the helmet.

Dellinger, who as a child dreamed of making sculptures for movies and then later add special effects to them, finally ended up following his long-term passion. After meticulously understanding the art of adhering the crystals to the material, he has created an exceptional helmet that lies in pure luxury. And it is not just the exterior where the work has been done. Dellinger has used exquisite blue padded leather designed by Lucas Alvarez from Argentina to lay the helmet's interior lining.


Deriving inspiration from the diamondstudded skull designed by Damien Hirst, Dellinger created his works as a part of the As You Wish Helmet Project. The project, which consists of over 40 Boba Fett and Clone Trooper helmets, will be exhibited at the Star Wars: Celebration VI in Orlando, FL, from August 23rd to 26th, after which it will be auctioned on eBay for charity. May the Force be with you!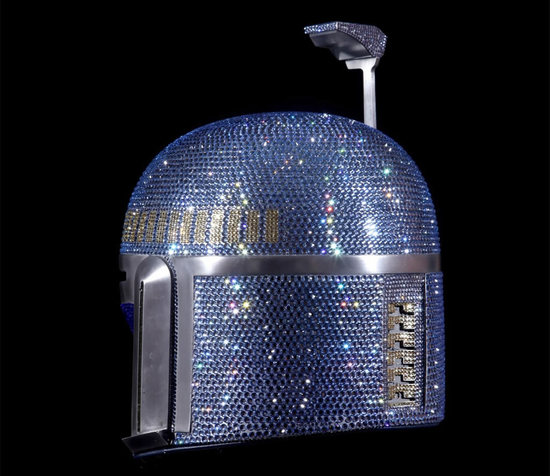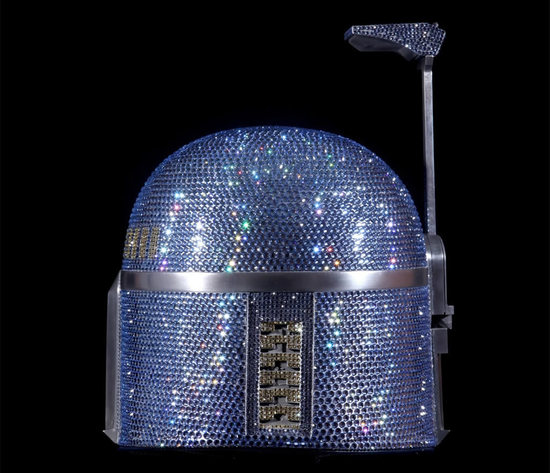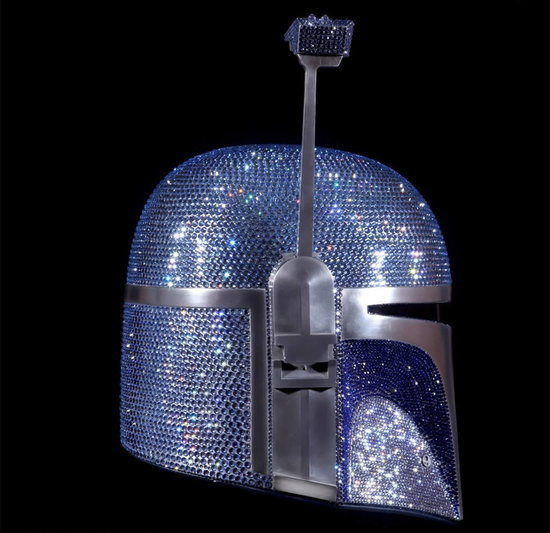 [Facebook and Pursuitist]