To gain preferential treatment among fans, Bentley has assiduously taken efforts to diversify its offerings from merely engineered excellence in car manufacturing to other merchandise such as home and office furnishings, fragrances for men as well as watches, skis and luggage. Furthering its reach, Bentley Motors moves on to woo women by creating a range of handbags. The venture is the result of a collaboration between Head of Bentley Product Design, Daniele Ceccomori, and French leather goods designer, Vincent du Sartel (who has priorly worked with popular brands – Louis Vuitton and Loewe).



The new range of handbags from Bentley Motors consists of two styles, each in a range of colors inspired by the brand's paint finishes – Fireglow Red, Linen, Neptune Blue, and Imperial Blue.

The Barnato bag ($7000) has been inspired by late English aviatrix Diana Barnato-Walker, who was a loyal Bentley customer and the Continental bag ($5,500) draws inspiration from the brand's auto model with the same name. The automaker plans to sell its products through trunk shows and events in the USA, UK, Asia, and the Middle East.

The range would debut at the Pebble Beach Concours d'Elegance in Pebble Beach, Calif on August 18.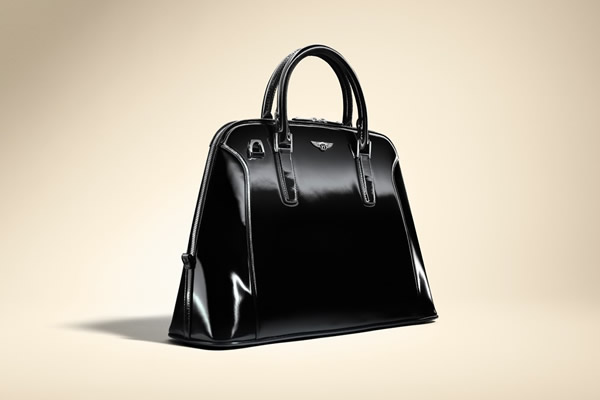 [Via – WWD]