If you love to pamper your baby with all the goodness of the world, then the MagicBath should excite you. The innovative baby bath for newborns aged 0-12 months helps you give your baby a wholesome bathing experience. The tub has been created using acrylic and features an air massage system. It has been designed to offer perfect ergonomic support to a newborn.

The tub also features six LED lights at the bottom consisting of primary colors that also give your baby the benefits of chromotherapy along with a soft air massage to let it relax.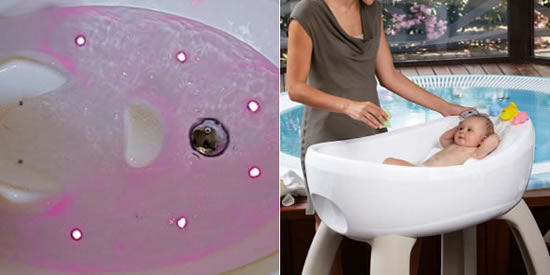 The tub sports a "magic relax" cycle based on the color sequence of blue-indigo-violet, which will surely make your kid a happy kid.
Update –
The net price is around €2,300 ($2,900).