Renowned artist and musician Brian Eno recently teamed up with London-based Paul Stolper Gallery for a limited-edition range of color-changing LED record players. The 50 color-changing devices are technologically and aesthetically pleasing and have garnered much praise from the industry.



Incorporating lighting mechanisms within its platter and base, the psychedelic inventions present a mesmerizing and shifting combination of color. Each piece further comes with its batch number engraved at the back, along with the signature of the British artist.

Commenting on it, Eno, while describing the piece of art, said, "The light from it was tangible as if caught in a cloud of vapor. We sat watching for ages, transfixed by this totally new experience of light as a physical presence."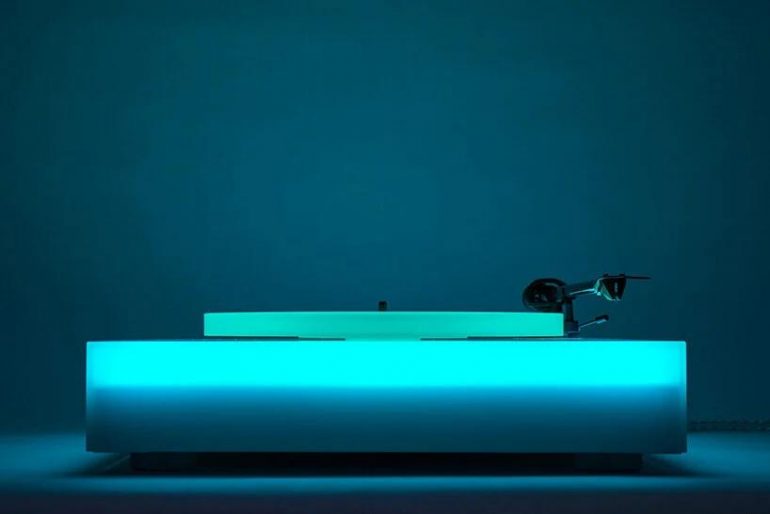 He further added, "You have the idea that this small thing, which can't contain that many instructions, produces this hugely complex interwoven, interdependent world. One of the things I like about this piece of work is that it stands as proof of that."

Measuring 420mm x 420mm x 76mm case on 16mm feet with an 18mm clear platter and a total height from top of platter to base being 110mm, Eno's exquisite new turntables were sold by inquiry through the Paul Stolper Gallery for an undisclosed amount. Too bad we missed out on this one!