Everybody has a favorite color……..even a 2-year-old kid hooks on to a specific color and wants everything in that shade only. We as grownups can also adhere to our most favored color and not hesitate to possess everything in that shade. Who cares what the world has to say about that. At least you can carry your laptop in blue, green, pink, red, white, yellow, orange, or more shades and even in Gold! Yeah, Cenio Computers is here to pamper you with the shade of your choice. Though it isn't a customized service, I'm sure out the 16 shades they offer, you will zero on one. The Cenio computers can be ordered online in sixteen different metallic colors that are comparable with car colors, yet applied to a computer. With these new colors, the company seeks to offer a good-looking alternative for the unexciting grey or black color commonly used for computers.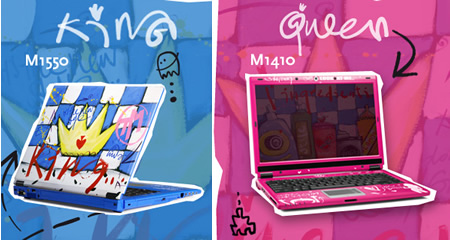 Jump for more color options………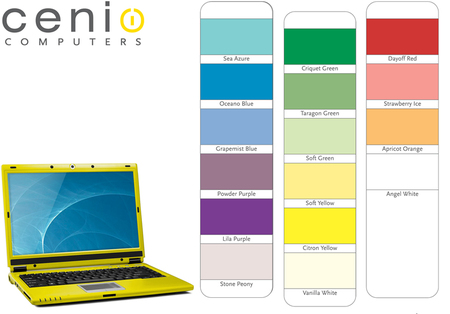 Apart from the color selection, Cenio can also tailor their displays or computers with your company's logo. Another interesting concept is the Cenio Arttops by Selwyn. He has designed two trendy and unique laptops and only 100 of these Kings and Queens will be made and autograophed by the designer himself. These state-of-the-art computers will set you back by $2300 or more.