If clarity is your top priority when it comes to investing in a new projector, the LED-based Kroma projector is definitely a must-buy for you. At a recent press conference, Avielo, by Projectiondesign, revealed the hi-tech Kroma projector. This latest LED offering from Avielo is a single-chip, 1080p DLP projector that uses the company's ReaLED technology. This unique technology uses less power than other projectors and gives the Kroma Projector an operating life of 100,000 hours. Furthermore, since there is no bulb, the chances of any hazardous materials like mercury existing in the projector are also eliminated.

The Kroma features HDMI, DVI, component video, and RGB inputs, as well as RS-232 and IR control ports. The Kroma has a rated light output of 600 lumens and is available with an option of seven different lenses.
A hi-end gadget, it is estimated to cost around $35,000. The Kroma is definitely a great buy for those who live an opulent lifestyle. For more info on the Kroma, just click here.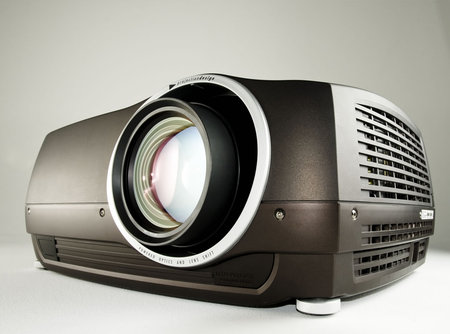 [HEMagazine]