For countries with adaptable climates, this will seem ideal – the largest outdoor viewable television. Designed by Porsche Design Studio and made by C SEED Entertainment, the C SEED 201 will feature a 201-inch backlit LED screen. With an estimated quote of €500,000 ($687,775), it is decked with innovations and would offer the public a good view. It can be stored underground in a waterproof shaft and on the touch of a button on its remote control the shaft opens up to reveal the TV. It gets support from a pillar-shaped column that can raise the TV to 15 feet showing off the seven large screen panels to form the 201-inch television.

The LED technology is provided by Lighthouse Technologies. Other features include a multisource media server that uses Windows 7-based software which can handle HDTV, Blu-ray DVD players and game consoles.
The company has already got pre-orders for 50 units.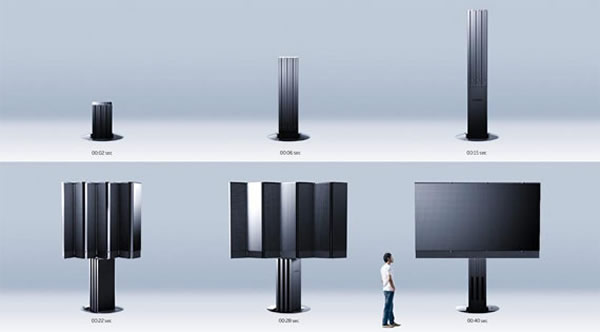 [JustLuxe]