Sailing around the world in high luxury could just become affordable with this newest catamaran. That is, if you can shell out $250,000 a week to lease it, you can call the Hemisphere catamaran your home away from home. The Hemisphere is also the largest sailing catamaran in the world. Making its debut in Monaco last week, this superyacht was three years in the making. Built with every luxury you can think of, and the interiors are constructed with 17 different granite and 16 leather finishes. There are five spacious cabins where the main cabin has a 360-degree view.
Roll over for more image………

The catamaran is also equipped with all kinds of small speed boats, water scooters, diving gear and Jacuzzi ensuring passengers every bit of indulgence. In keeping up with the times and this vessel is environmentally friendly than most other boats.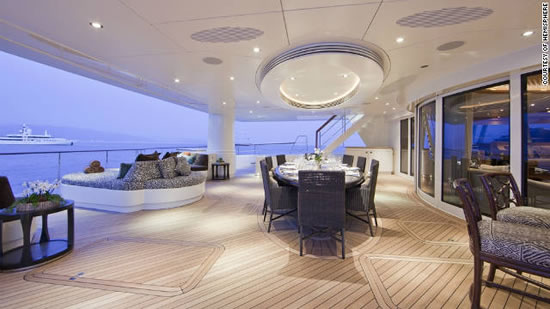 [CNN]