A night of culinary wonder where many of the world's best chefs will team up to cook live before 600 guests who will relish the flavors before a scenic view overlooking the Thames River and London Bridge while doing charity for a cause; what more could you ask for. On 22nd April 2013 at the Old Billingsgate, Relais & Châteaux will host its third annual charity dinner titled "The World's Kitchen by the Thames." Helping them intensify the guests' experience is the culinary spectacle of over 45 Grand Chefs collaborating in groups of three to prepare 15 never-before-seen menus exclusive to their designated table. On the list of renowned chefs Michael White, D'Amato Giovanni, Cartwright Jonathan, Kayser Michel, Lorain Jean-Michel, and Meurin Marc.



The Grand Chefs will meld their individual cultural influences and background to compose a five-course meal (3 courses+ cheese+ pudding) meant to sum up London's multicultural gourmets. The menu is said to create a gastronomic experience with its share of farm raised meats and seafood, pudding and a mature collection of aperitifs.

This time Relais & Châteaux choose to support Action against Hunger, an international humanitarian organization dedicated to ending child hunger. They hope to raise funds through an auction and silent auction. The tickets to this scrumptious event are priced at $980 (£ 650).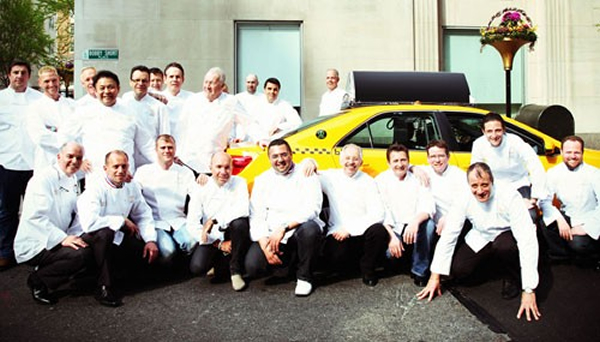 [Via – Diner-Des-Grands-Chefs and Robbreport]