If you think you love Kit Kat, you probably haven't witnessed Japan's adoration (read borderline fanatics) for the chocolate bar yet. For a country that houses right dedicated Kit Kat stores, chocolate innovations like this one are no big deal. While earlier this year, Nestle mesmerized its dedicated chocolate lovers in Tokyo with unique nitrogen-cooled bars of the chocolate, this time around the company will reach out to masses across the nation with an all-new Kit Kat series inspired by the brand's ever so popular –Moleson!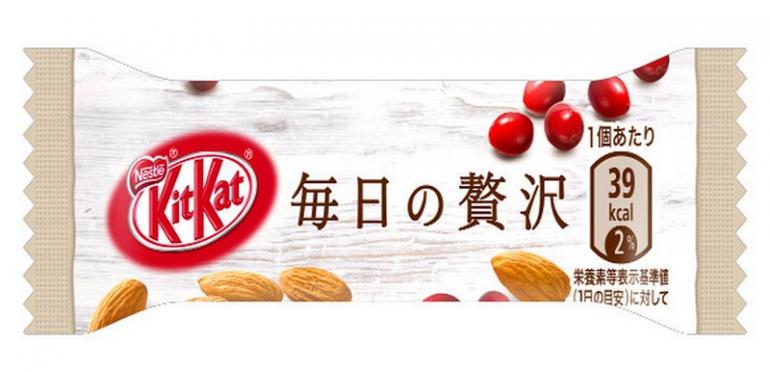 Though Nestlé's specialty stores in Japan have time and again come up with unique concepts like the limited edition chocolate wafers wrapped in gold, its star attraction has always been the fruity Moleson. While the new series is enthused by the latter, by itself it is a special imitation of the European "mendiant" confections that are primarily chocolate disks that are topped with dried fruits and nuts. Along similar lines, the new "Everyday Luxury" Kit Kat will come with a topping of almonds and dried cranberries finely chopped and carefully placed at the chocolate's surface. Generous with credits, these new bars will be packaged with words – "Inspired by Kit Kat Chocolatory Moleson" as well.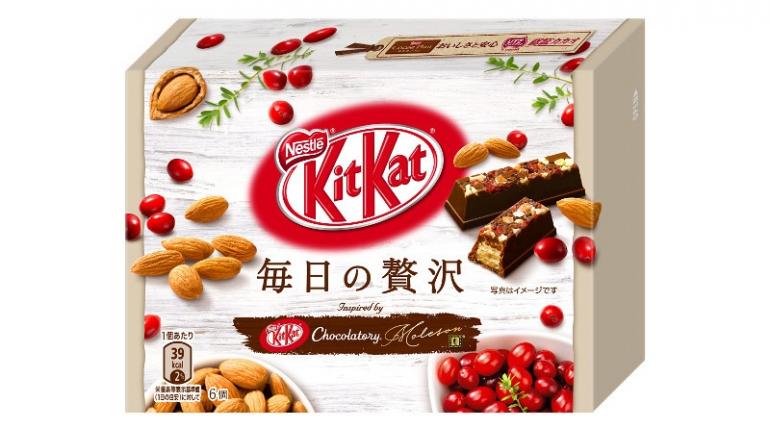 While customers had to compulsorily visit either of the eight Chocolatory stores in the country to relish the Moleson Bars, the new range aims at mass production and will sell across retail stores in Japan. Surprisingly, this happens to be Nestle's first Japanese nationwide Kit Kat release since their "Otona no Amasa" ("Sweetness for Adults") line of chocolate introduction six years ago. Available from September 12th, the new everyday luxury Kit Kats will be available in a six-piece pack at convenience stores for 220 yen (US$2.14), while a 105 grams pack priced at 600 yen will be out for sale in stores from September 26th. Gourmet Kit Kat cravings in Japan don't seem hard to satiate anymore!
[ Via : Rocketnews24 ]