When you have kids, taking a fun break can be stressful. Not if you head over to Grosvenor House. Under a new venture between JW Marriott Hotel and nursery designers Dragons of Walton Street, a luxury Premium Park View suite for the royal baby has just been rolled out. Very Brit in its approach, as the Royal family prepares to welcome a new member, and the nation prepares for yet another tourism boost, luxury lovers traveling with kids will get a royal welcome as well. Grosvenor House and Dragons of Walton Street have come up with something called a 'Suite Dreams' nursery which draws its inspiration from views of Hyde Park.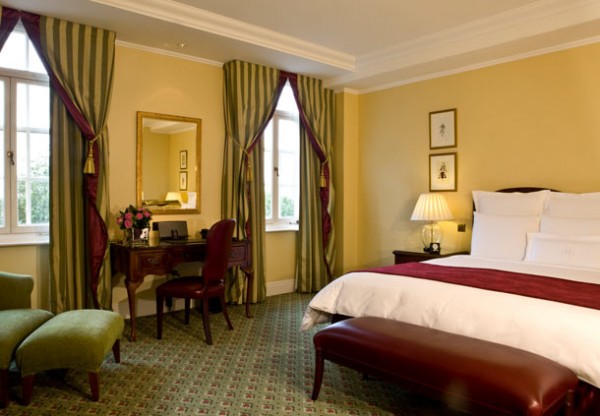 The home away from home experience brings "a selection of handcrafted and hand-painted furniture, with intricate illustrations representing elements of London's most famous park, the history of Grosvenor House and the Royal family." The grand hallway screams of British ambiance, with loads of pram room and everything that a family and the baby needs, including sculpted cotbed, with coronet hanging above the center, and a chaise longue with two arms ideal for nursing. Complete with Beatrix Potter characters-painted changing area, child-size furnishings, such as a hand-painted play table with rush-seated chairs, the room will also come with a miniature Grosvenor House dolls' house cupboard. Open to the public in June, pre-bookings start from May.

If you opt for the Premium Suite at the Grosvenor House, you can expect to enjoy in a living area, bedroom, and en-suite bathroom, just like the house you are used to, back home.