Swarovski is a brand name that is synonymous with dazzle, glamour and all things luxurious. Time and again we have been enamored by the power of these sparkly creations. The brand that all of us luxury lovers simply love has recently roped in Victoria's Secret model Candice Swanepoel to be the face of the Swarovski Spring Summer 2013 campaign. And what a glitter campaign this ended up being. Featuring as an action woman in the new campaign, Candice can be seen with dazzling crystallized sporting gear including a motorcycle helmet, dumb bells and skiing goggles. Renowned photographer Nick Knight OBE, founder of the SHOWstudio has shot the entire campaign where Candice is seen strutting these unique crystal props



Candice Swanepoel dons a crystal encrusted helmet.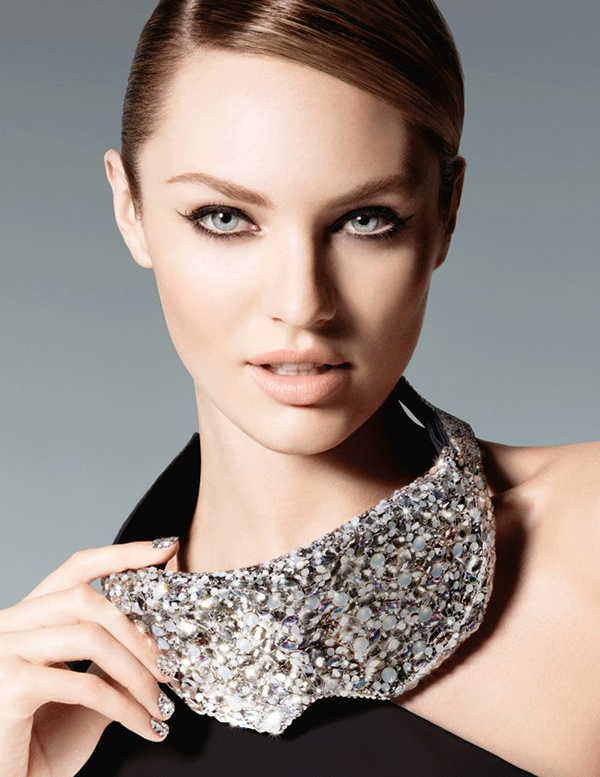 Candice Swanepoel holds a crystal studded pair of ski goggles.

Candice Swanepoel works out with a crystallized dumbell.
As if the props were not enough, Candice has her nails adorned with the crystals as well.
Dazzling and simply breathtaking, the new campaign with its unique take on crystals definitely makes you fall in love with these stones all over again.
The campaign that celebrates the modern woman and Swarovski crystal as a design ingredient supporting creative expression ensures success.
[Yahoo]