WeWork, a startup company that provides shared workspace sand other services to other startups and entrepreneurs, has announced plans to build a public kindergarten in the city of New York.

Called WeGrow, the space will be a public elementary school for children aged three to nine. It will be designed by the Bjarke Ingels Group (BIG).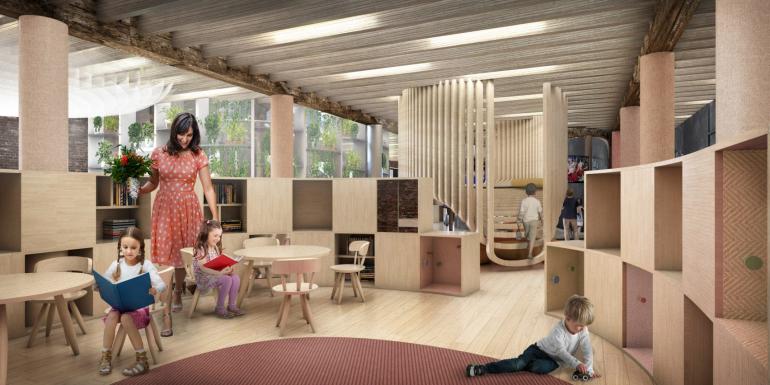 "Playful and transparent, yet homelike and structured, WeGrow will nurture the child's education through introspection, exploration and discovery," said BIG.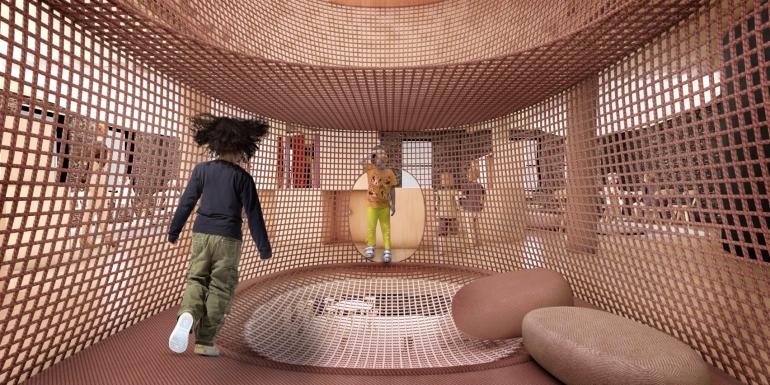 "BIG's design for WeGrow seeks to undo the compartmentalisation often found in traditional school environments and reinforces the significance of engaging kids in an interactive environment." The school is intended as a place for interactive and hands on learning.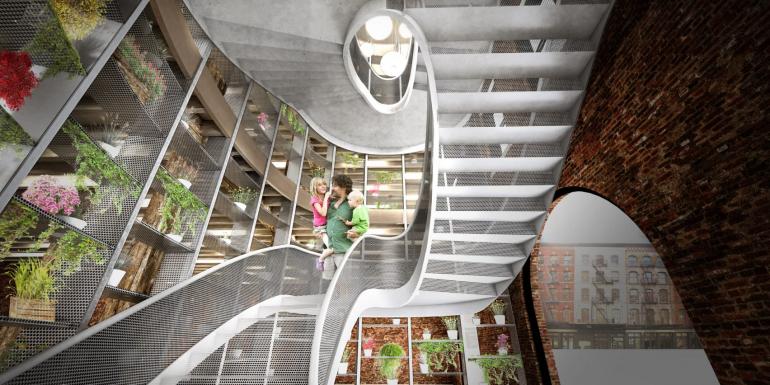 The themes of nature and futurism are evident in the renderings pictured. This space will be packed with featured like modular classrooms, tree houses, digital portals and a vertical farm.
WeGrow's first location will be Chelsea with admissions opening next autumn.
[Via:Dezeen]