Unbelievable! The list of the Most Expensive Things of 2009 doesn't seem to end. In my quest to dig out more opulent things, I have rounded up more interesting stuff that is eligible for the Most Expensive Things of 2009. Check out more of the most expensive things you would splurge on only if you had already bought everything else in the world!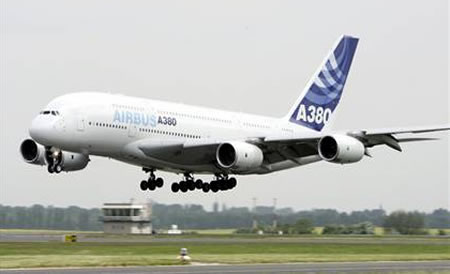 Most expensive gift – $500 million Airbus 380
With the season of sharing just around the corner, the December issue of the Robb Report has put together a very exclusive "Ultimate Gift Guide" for those lucky souls who just don't know what to gift family and friends especially after they have showered them with everything that money can possibly buy. The world's most expensive gift of 2009 is the Airbus A380 – the largest jumbo jet in the world tailor-made by celebrated designer Patrick Knowles.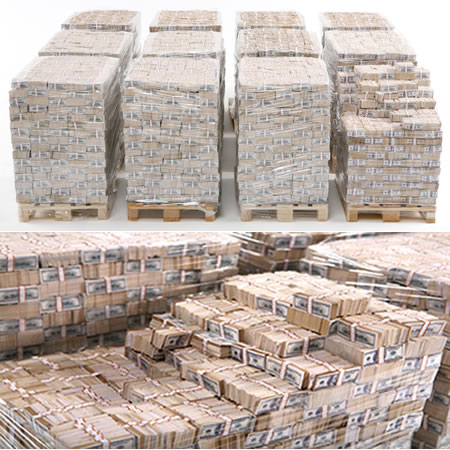 Most expensive piece of art – One Billion Dollar art work
The One Billion Dollar by art Marcovici needs no description. It is stacked on 12 standard pallets, altogether 10 million 100 USD notes. Touted as the most expensive piece of art ever made, the final product is nothing exceptional except that one can see real hard cash stacked up together in one place.


Most expensive diamond dress – $30 million Nightingale of Kuala Lumpur
At $30 million, this is by far the most expensive piece of clothing. Christened as the "Nightingale of Kuala Lumpur," this silk and taffeta evening gown is adorned with a beautiful central 70 carat pear-shaped diamond along with 751 diamonds. Eliminates the need to wear jewelry!
Video
Images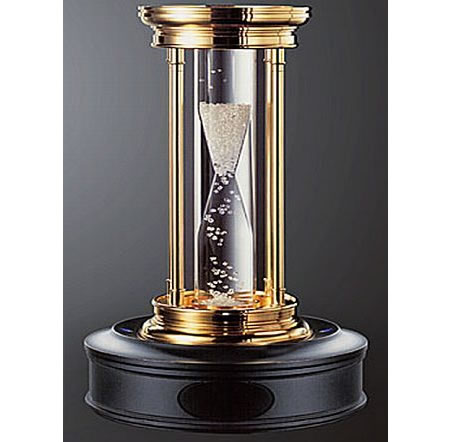 Most expensive hourglass – $6,400,000 Hourglass
Since time is so precious to us, a shop in Thailand decided to make the best use of it by replacing the sand in an hourglass with diamonds, 10,000 carats of them. The price for this most expensive hourglass in the world is a whopping $6,400,000.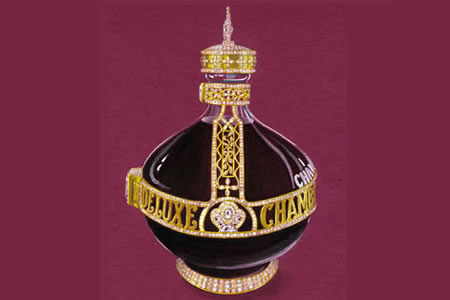 Most expensive liquor bottle – $2 million bejeweled Chambord bottle
Bling lovers can look forward to adding a bejeweled Chambord bottle to their collection of diamond studded liquor bottles. A one-off bottle, it has been embellished with diamonds, gold and pearls by jeweler Donald Edge. A true jewel, this bottle is worth $2million!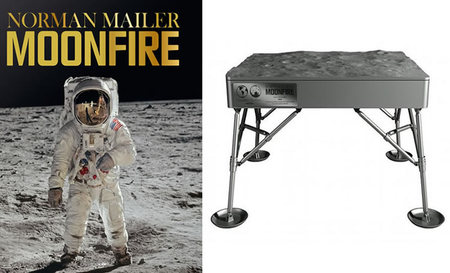 Most expensive book – $90,500 for Moonfire's lunar rock edition
Moonfire's lunar rock edition consists of 12-books that are priced at a staggering $90,500. What makes limited edition so expensive is a fancy moon rock that is gifted along.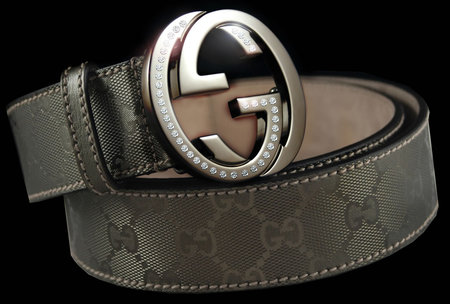 Most expensive belt – $250,000 Gucci diamond belt
If you have $250,000 (£155,995) lying in your pocket then dig it out to add glamour to your waist with this Gucci diamond belt. To justify the tag of being the world's most expensive, 30 carats of flawless diamonds are encrusted on the platinum double G logo.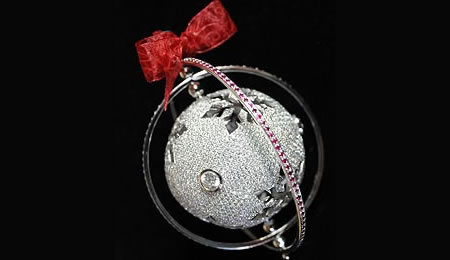 Most expensive Christmas decoration – $136,000 Christmas Bauble
Hallmark Jewelers has created the world's most expensive Christmas bauble which is worth a whopping £82,000 ($136,000)! The unique bauble is made of 18 carat white gold and is encrusted with over thousands of shimmering diamonds! Furthermore it is surrounded by two incredible red ruby-studded (188 rubies to be precise) rings!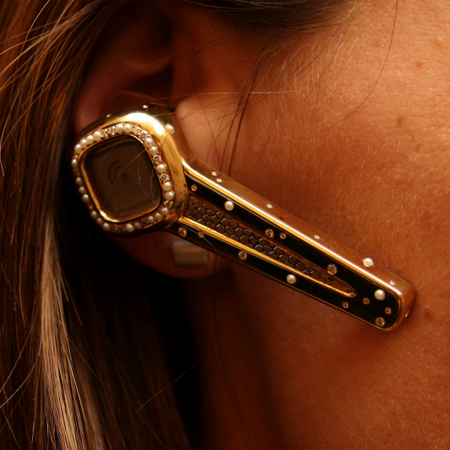 Most expensive Bluetooth headset – $50,000 Plantronics Discovery 925
Plantronics brings you one of the most 'blinged up and pimped out' limited edition gold and diamond encrusted Bluetooth headset. Of course make sure that your wallet has a spare $50,000 for this shiny device. When, I say limited edition, I really mean it because there's only one version made of the Discovery 925.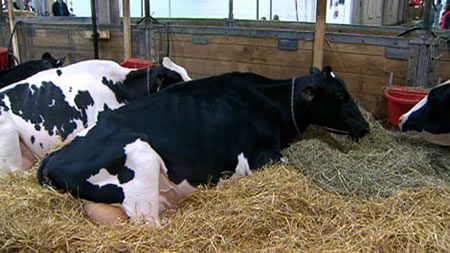 Most expensive Cow – $1.2 million Missy, the cow
It's not just exquisite gems and jewels that fetch millions of dollars at an auction. During the Toronto's annual Royal Agricultural Winter Fair, a three year old cow was sold at auction for a record setting $1.2 million!


Most expensive dog – $585,000 Tibetan Mastiff
A Chinese woman has reportedly paid a whopping 4 million Yuan ($585,000) to buy a new pet dog. The Chinese woman, Mrs. Wang paid the massive amount to buy a Tibetan mastiff called Yangtze River Number Two. The 18-month old dog measuring 80cm high is now believed to be the world's most expensive dog.
Are you humming the same number that I am? Guess ABBA has declared it in the best possible manner –
…….Money, money, money
Always sunny
In the rich man's world!