Now here's a houseboat that you'll want to live in! In London, a 1924 barge has been converted into a beautiful modern home well suited to a water lover. The boat is equipped with two bedrooms, two baths, open living space, and offers the resident enviable terrace views. Designed in an open plan style, the kitchen and living areas actually resemble an attractive loft or studio apartment.

Don't be fooled by this plain exterior, there's magic on the inside.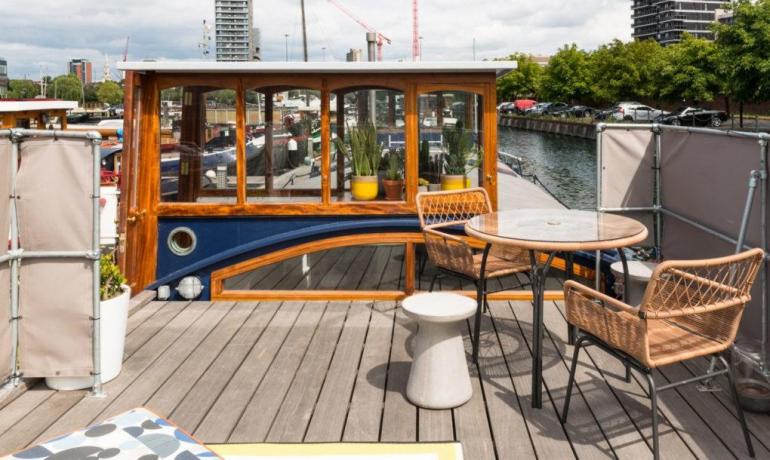 This open terrace is the perfect place to spend a summer evening.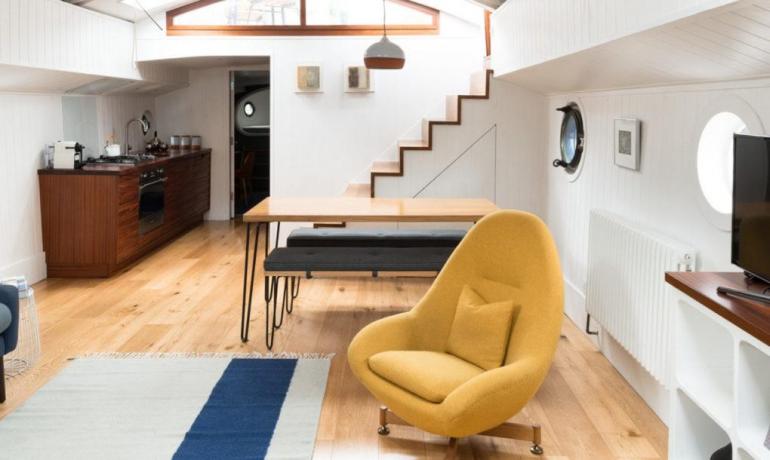 Some original elements have been preserved including the Godin wood burner in this minimal living room.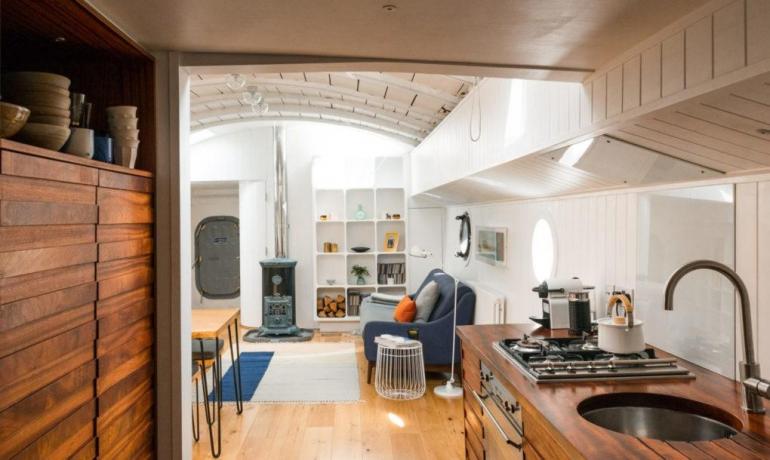 Midcentury design elements abound like the 60s Greaves and Thomas Egg chair.


The house is actually on sale at The Modern House for the sum of £325,000.


The master bedroom is probably more spacious than most London bedrooms.


The guest room retains the original woodwork and can host two guests in its bunk beds.


The restored wheelhouse proved 360 degree views for the lucky captain.
Learn more about the unorthodox house here: Themodernhouse