Monaco is a city that is luxury and class personified and also a playground for the world's rich, famous and uber elite; especially famous for its yacht shows. Hence it is no surprise that it will house the world's most expensive property per square meter. The penthouse in question will come onto the market next year, will be a part of the 170m Odeon Tower, which will be the Mediterranean coastline's second-tallest building. The twin towers boast 70 luxury apartments with one to six bedrooms. The highlight, though, will be the 3,300 sq meter multi-story penthouse replete with a private water slide and exclusive infinity pool. The estimated value of the penthouse, which is toted to be the world's most expensive, is $388 million.



Prominent names are involved in completion of this project; architect Alexander Giraldi is spearheading the venture, the Alberto Pinto agency is handling the interiors and the grounds are being done up by landscape architect Jean Mus.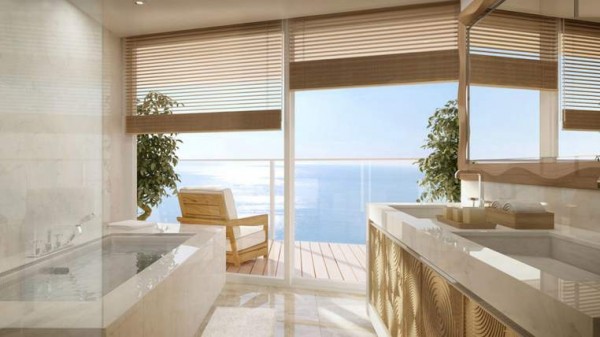 Promising a visual delight, every lavish Odeon Tower apartment will have floor-to-ceiling windows and private terraces with panoramic views of Monaco, Larvotto beach, and the Ligurian Sea. Russian and Turkish saunas, swimming pools, private spas, full-time concierge, private chauffeured limousines, and a cinema will give it the ultimate dose of luxury.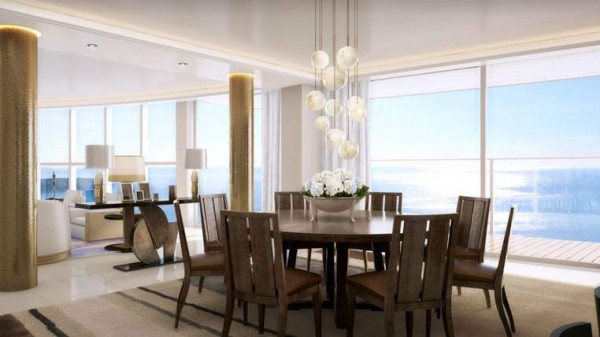 The project's construction began in 2009 and is slated for a July 2014 completion.