The celebrated Jaguar E-Type sports car has turned sixty. Widely regarded as the most beautiful car ever made, the E-Type made its debut exactly six decades ago at the Geneva Motor Show. To celebrate the momentous occasion, Jaguar Classic has unveiled the E-Type 60 Collection that consists of "12 expertly restored and sympathetically uprated 3.8-liter E-types built to celebrate 60 years of the iconic sports car." Interestingly, Jaguar will restore six coupes and six roadsters, and collectors will only be able to buy them as a matched pair; although, the reborn E-Types will be available in a choice of left or right-hand drive versions. Inspired by the original E-Type launch models, the coupe is painted in Flat Out Grey and the roadster in Drop Everything Green. Jaguar says these paint schemes are exclusive to the collection and won't be soon on any other model.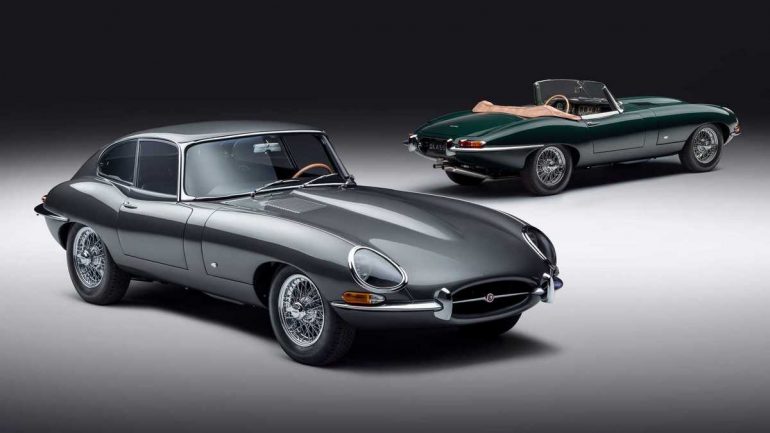 Restored down to the last bolt, the E-Type 60 Collection cars look fresh off the factory floor like they did six decades ago. However, the British automobile manufacturer has added some mechanical updates along with few special touches. To make it more reliable and easy to drive than the original E-Type, Jaguar has equipped the restored cars with a bespoke five-speed manual gearbox with synchromesh, helical-cut gears, a beefier cast aluminum casing. The sports car's 3.8-liter six-cylinder XK engine with 265 horsepower has been fitted with stainless-steel exhausts that are "dimensionally identical" to standard spec but add a "deeper tone." Some modern hardware is added to the car, such as the infotainment system equipped with Bluetooth connectivity and satellite navigation, modern cooling, and ignition systems.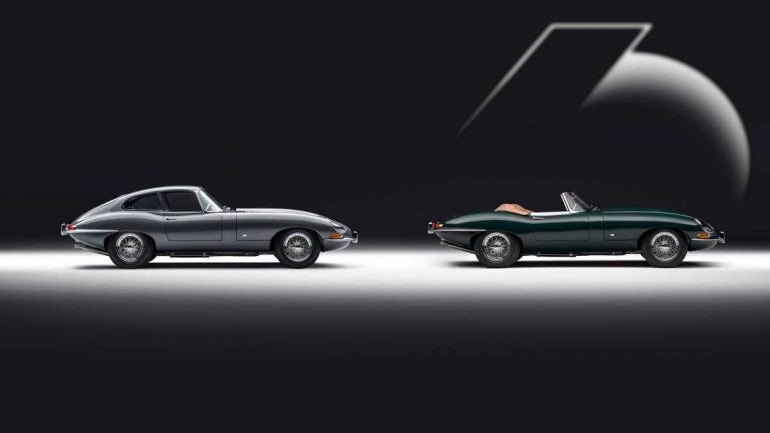 The coupe version features a Smooth Black leather interior while the roadster comes in Suede Green, and both models get 'E-type 60' logos. There are also hand-engraved center consoles etched by Johnny 'King Nerd' Dowell that chart the routes taken by the launch cars from Coventry to Geneva in 1961. According to Jaguar, the process takes more than 100 hours to complete. Buyers also get a bespoke car cover, tool roll, and jack storage bag. They will be invited to a commemorative drive – complete with "exclusive stays and fine cuisine" – from Coventry to Geneva in summer 2022. There's no word on the pricing, but the pair of commemorative E-Types can very well be close to the million-dollar mark.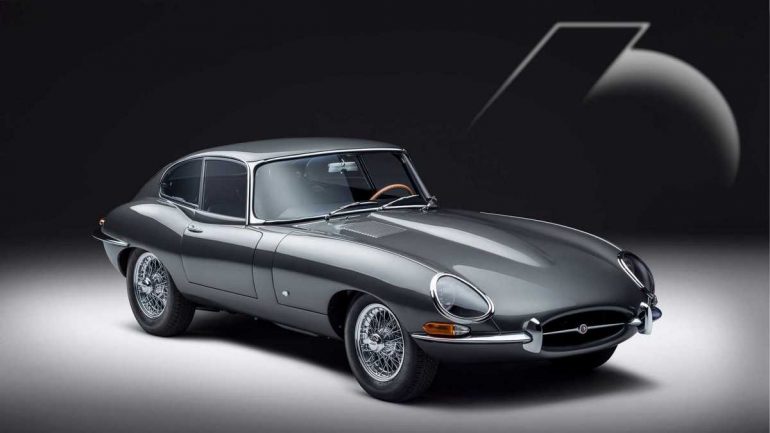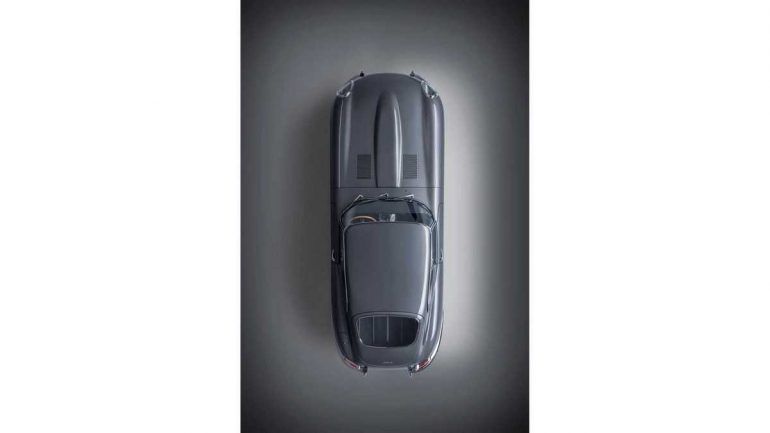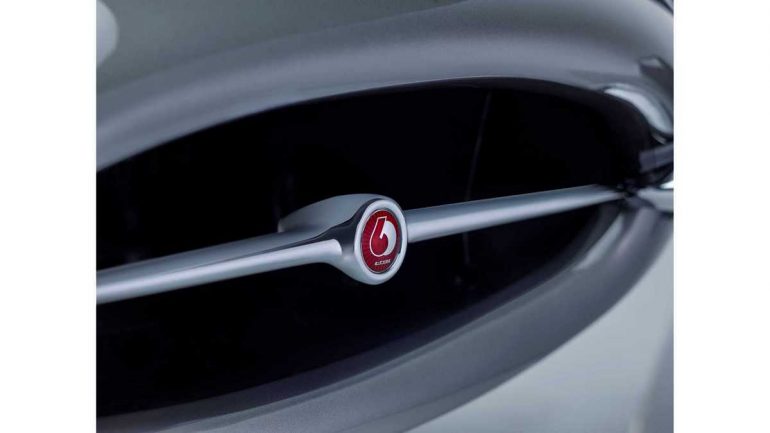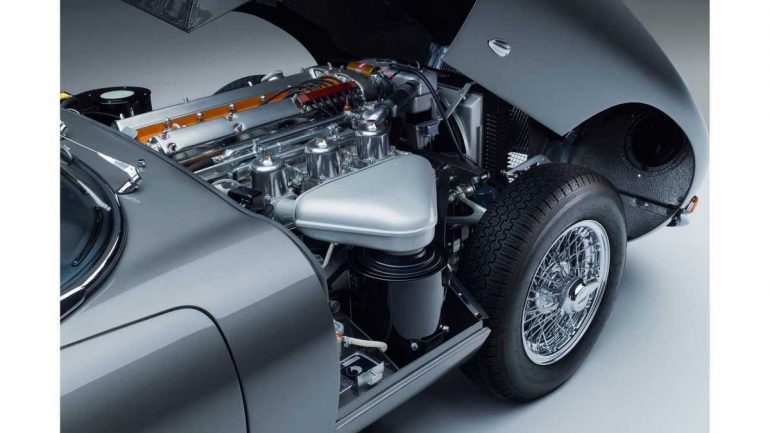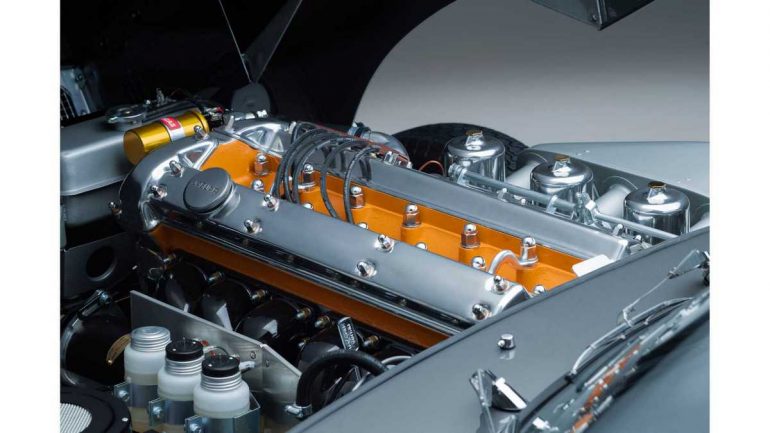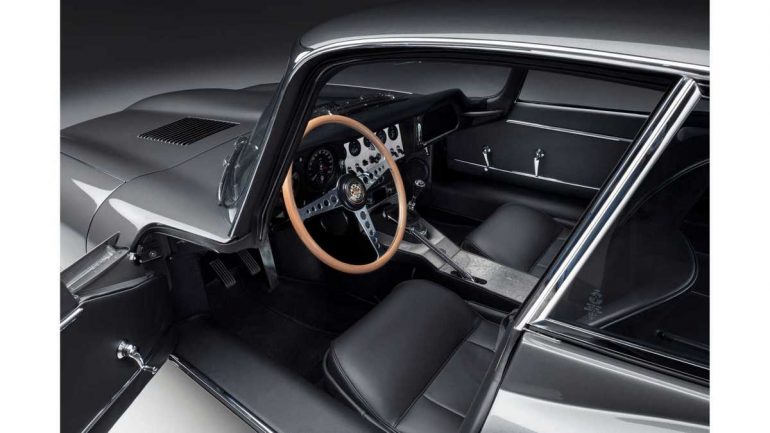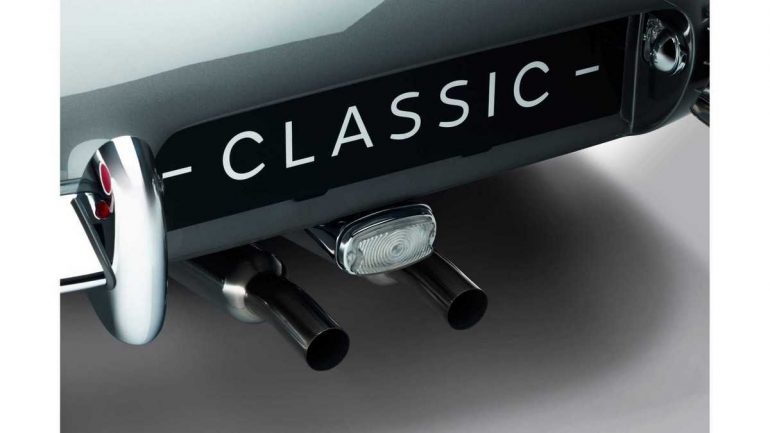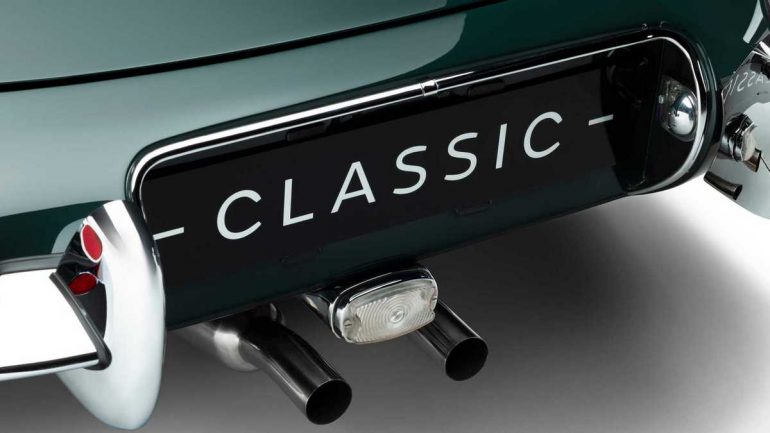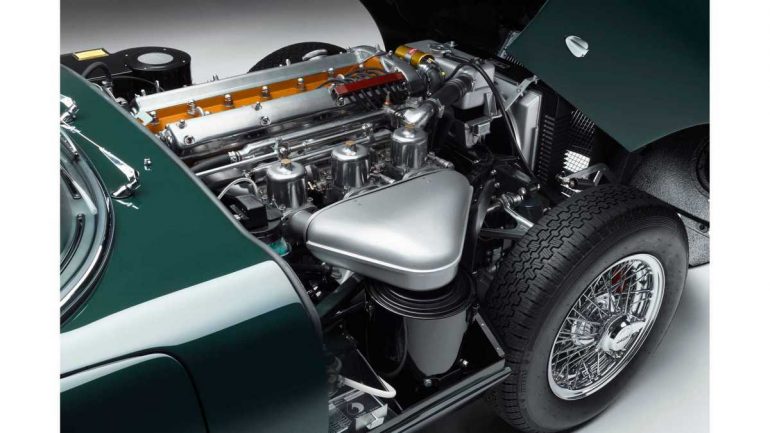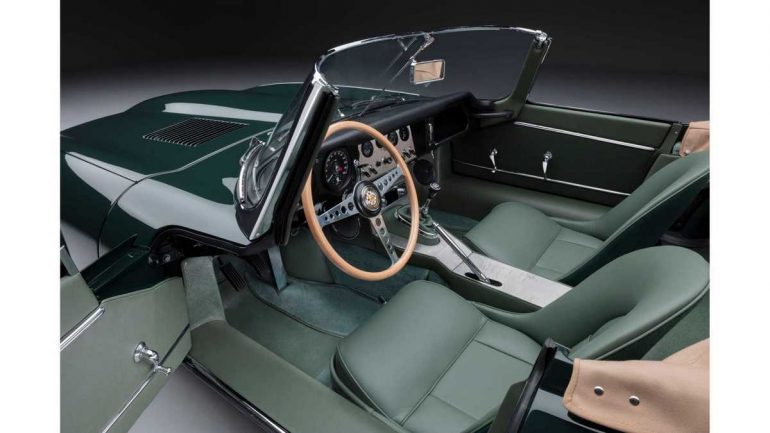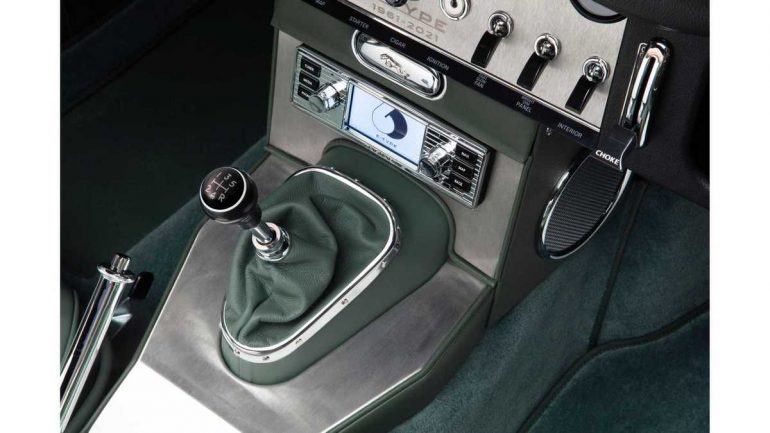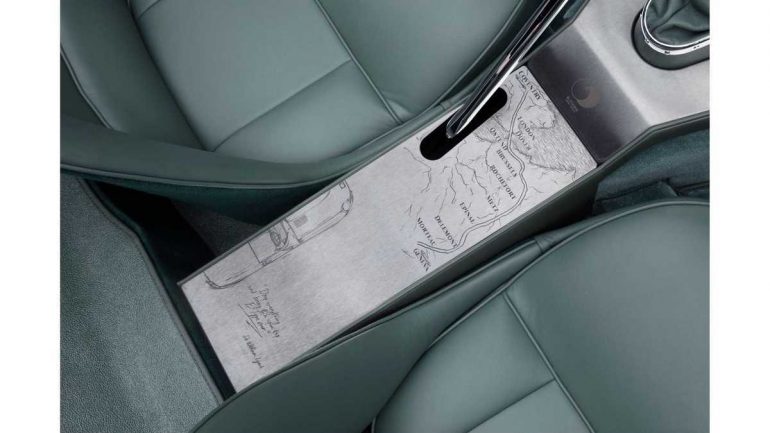 [Via: Motor 1]